Opinion: WA's LGBTIQA+ community must hold government to account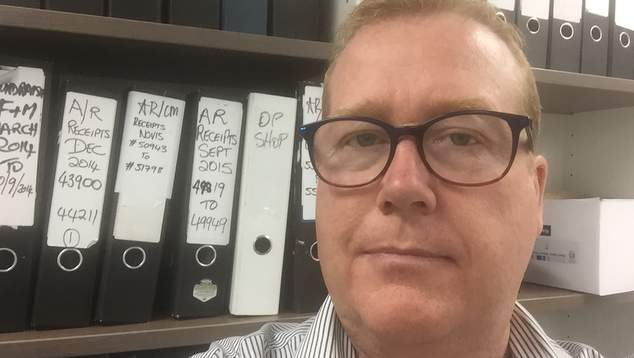 OPINION: 

Brian Greig is a local representative for Just.Equal Australia
Time is running out for the WA Government to act on its LGBTIQA+ commitments. Our community must hold it to account.
The Labor Government is more than half-way through its term with an election due in March 2025. It has lost star Premier Mark McGowan and polling shows the Liberals are within striking distance of winning.
Meanwhile, we have yet to see the raft of overdue LGBTIQA+ reforms we were promised.
It has been five years since the Attorney General called for a review of the Equal Opportunity Act. This appears to be the longest delay in drafting equal opportunity legislation in the history of any state. There is also no sign of any legislation to ban conversion practices.
It's been a year since Labor promised to abolish the Gender Reassignment Board. It still hasn't been done.
Historically, Labor Governments in WA have always blamed the Upper House for their failure or reluctance to achieve law reform. Our state's Legislative Council was tainted by a rigged voting system which always delivered more seats to conservatives who blocked change. But McGowan's stunning victory in 2021 smashed through that for the first time in 100 years and he changed the electoral laws. Labor can't use that excuse any more. It has full control of both houses of parliament. So where are the Bills? Why the delay?
Having campaigned for LGBTIQA+ reforms for 30 years, I found a depressing and cynical pattern that often emerges from Labor Governments to excuse their own inaction.
It goes like this…Labor says: 1) We have just won the election and have many things to do, so LGBTIQA+ issues are not a priority just now. 2) We are now mid-term in the election cycle dealing with many pressing issues, we will get to LGBTIQA+ later. 3) We are now heading into the next election, so we can't deal with LGBTIQA+ issues right now, you'll have to vote for us again and wait until after the election…
I have grave fears that Premier Roger Cook and the State Government are now moving to Phase (3), and we have all been conned.
I hope I'm wrong and call on the Government to announce its commitment to legislate its LGBTIQA+ policy agenda this term. It must shout this news loudly during PrideFest. If it won't, we all need to be very alarmed.
Given all this, it is disappointing and troubling that Pride WA didn't ensure any events during the festival that focus on law reform.
There is no forum on legislation. There is no rally to pressure the Government. No panel discussion with local MPs. No Q&A session with the Attorney General. Not even a campaign seminar from experienced activists.
Have we all forgotten that Pride began in 1991 as a protest movement to put pressure on the State Government to change laws? I am worried Pride has forgotten its roots and our community has become complacent. Law reform doesn't "just happen." History teaches us that even Labor Governments have to be dragged kicking and screaming to do the right thing. Without this pressure nothing will change.
Pride isn't just about corporate sponsorship and dance parties. Its purpose and messaging must be foundational to improving the lives of LGBTIQA+ people with legislative equality and protections.
There is only one year and five months before the next election. In that time, we must demand that the state government bans conversion practices, stops faith schools and services discriminating against LGBTIQA+ staff, students and clients, protects us with anti-vilification laws, bans non-consenting surgery on children who are intersex and brings trans and intersex people under the full protections of the Equal Opportunity Act.
One year. Five months.
The great danger facing our community is that the government will try and push all this off until after the election. Not only would this be bitter betrayal, it runs the huge risk of destroying any chance of comprehensive reforms should the Liberals win or the Upper House is captured by a small number of anti-LGBTIAQ+ parties.
The window of opportunity for law reform is closing, and fast.
If you want to see change in 2024, you have to sit up, get involved and start putting pressure on your local MP. I also appeal to Pride WA to put law reform front-and-centre of its message this year, to remind people of the origin of Pride and to shine a light on the government's unfulfilled promises to our community.
Brian Greig is the WA representative for Just.Equal and a former federal senator for Western Australia.

---
Do you need some support?
If you are struggling with anxiety or depression, support and counselling are available from:
QLife: 1800 184 527 / qlife.org.au (Webchat 3pm – midnight)
QLife are a counselling and referral service for LGBTQIA+ people.
DISCHARGED: [email protected] / discharged.asn.au
Discharged is a trans-led support service with peer support groups for trans and gender diverse folks.
Lifeline: 13 11 14 / lifeline.org.au
Beyondblue: 1300 22 4636 / www.beyondblue.org.au
---

You can support our work by subscribing to our Patreon
or contributing to our GoFundMe campaign.