OUTbooks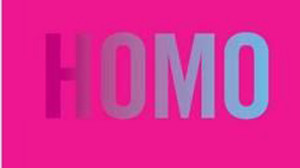 Homosexual Oppression & Liberation
by Dennis Altman
University of Queensland Press
Dennis Altman is Professor of Politics at La Trobe University in Melbourne. As a pioneer of the emerging gay liberation movement while he was living in New York, he was shouting for reform when everyone else was as quiet as frightened mice, according to Michael Kirby. First written 40 years ago, his pivotal book has been republished in 1993 and again in 2012, and has been described by the New York Times as 'the one to read'. Dennis Altman not only records the history of the protest movement from the inside, but outlines future developments that are essential for the removal of all oppression for homosexual people. His very readable book looks at identity, community and how attitudes have made fundamental shifts. As Altman points out, as long as it is a heterosexist society, we need to be reminded of the history and the continued need for protest. Interestingly, it was back in 1971 that Altman pointed out that true liberation would be achieved when the world was not divided into heterosexual and homosexual but would be regarded as a 'polymorphous whole'.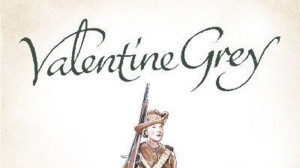 Valentine Grey
by Sandi Toksvig
Virago
After a carefree childhood in India, her father dies and Valentine Grey is shipped off to Victorian London to be made into a lady by her ferocious aunt. She is "like a young colt brought from wild pastures to suffer for the first time bit and bridle." The only things that brighten her days are the discovery of an upstairs playroom and her cousin Reggie who is two years her senior. When he leaves school, Reggie and his lover Frank who is an actor, take her to the theatre and clandestine bars and even teach her to ride a bicycle. Believing that life is what we make of it, Reggie's father volunteers him for the Boer War as he can see problems with his decadent lifestyle. The last thing Reggie wants is to ride off to South Africa to rescue the Empire and khaki is not his colour anyway. Valentine, however, wants a life that is unencumbered by corsets and petticoats and sees her chance for adventure by taking Reggie's place. Both are happy, but Valentine soon finds out that war is not glorious and Reggie has just as much surviving as a homosexual in Victorian England. Even though it exposes hypocrisies and atrocities, I couldn't put this fascinating book down. It commemorates battles for freedom and love that are buried
in history.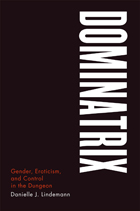 Dominatrix
by Danielle Lindemann
Footprint Books
Danielle Lindemann draws on extensive fieldwork and interviews with professional dominatrices in New York City and San Francisco to offer a sophisticated portrait of these unusual professionals, their work and their clients. Prior research on sex work has focused primarily on prostitutes and most studies of BDSM fail to explore what makes the relationship between professional dominatrices and their clients so unique. Upending the idea that these erotic labourers engage in simple exchanges and revealing the therapeutic and analytic nature of their work, Lindemann makes a major contribution to cultural and queer studies with her analysis of how gender, power, sexuality and hierarchy shape all of our social experiences.
Lezly Herbert
Click on the image below to visit more stories from our BIBLIOPHILE collection.