OUTinPerth's Beaufort Street Festival micro-edition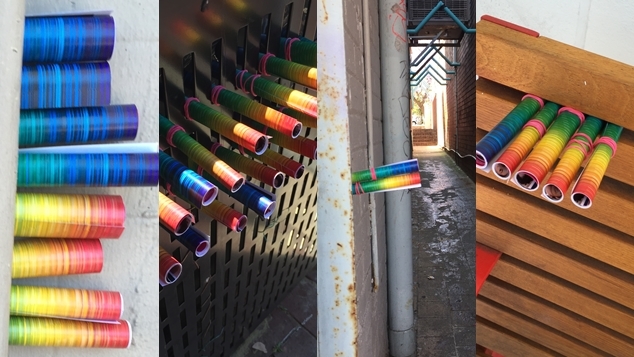 We've created a special micro-edition of OUTinPerth just for the Beaufort Street Festival.
It's a scroll!
We've scattered the tiny scrolls all along Beaufort Street in Mount Lawley for today's epic festival. Look around for them, they're like little tubular rainbows.
The Beaufort Street Festival stretches all along Beaufort St in Mount Lawley today, if you're heading down also check out the Freedom Centre on Brisbane Street who are holding an open day and walk over to Loton Park Tennis Club on Bulwer Street for their open day too.
Check out the digital version of the micro-edition at Issuu.