Pam Ann: In For The Long Haul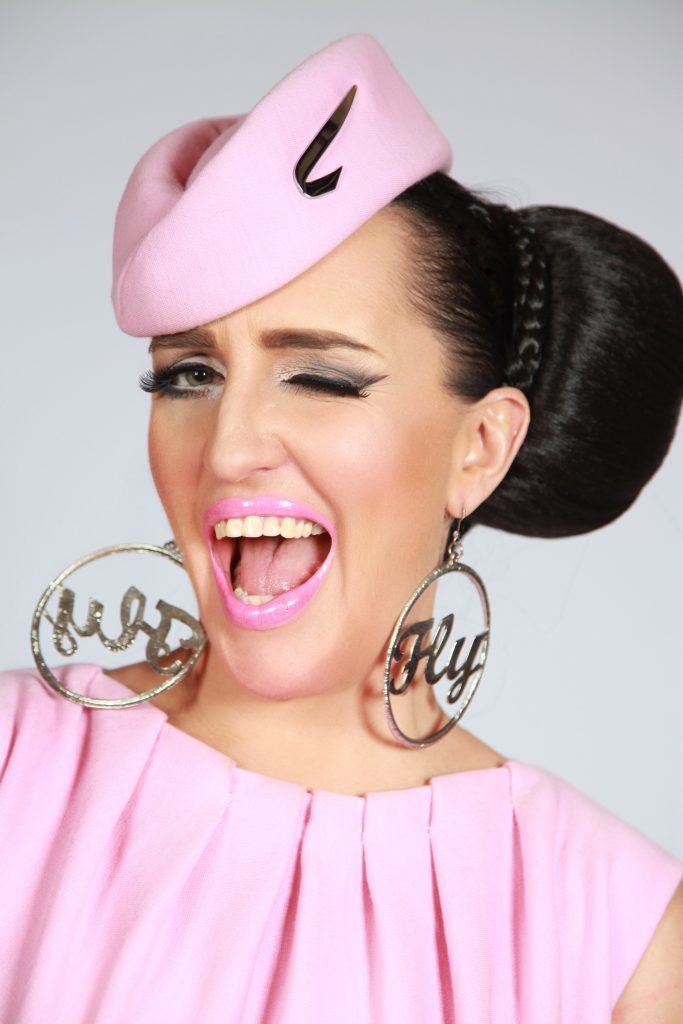 Comedian Pam Ann's flight itinerary has her booked in for a trip to Perth later this year. The popular comedian has been jetting around the globe celebrating a big anniversary.
Looking back on her twenty years of performing to adoring crowds, Pam Ann said she was grateful for her career longevity.
"It feels very good actually, it's an achievement I guess. I never thought I'd get to twenty years, so it's an accomplishment. The way this industry is, people come and go, so I feel very grateful that people are still interested." Pam Ann said.
While musicians celebrating milestones can head off the road and play their greatest hits, Pam Ann said comedy audiences were a mixed bag. While she's always adding new topical material to her show Pam Ann said there are many audience members who request well known stories from her previous shows.
"There are certain things that resonated on YouTube that people want to see." Pam Ann said citing several memorable routines from past shows.
While the majority of her routines poke fun at the airline industry, the comedian said she didn't need to don dark glasses and head scarf to catch a plane. As anyone who has been to one of her shows will have witnessed – cabin crew love the comedian to bits.
"They love me and I love them back," Pam Ann said, "If the crew recognise me, I don't go out of my way to tell them I'm onboard – that's not my style, but if they do recognise me and invite me to the galley for a drink I'll be there in a heartbeat. They probably regret it afterwards!"
Pam Ann attributed her long lasting career to allowing herself to change over time and bring new elements into her show.
"I guess one of the reasons I've lasted twenty years is that I've evolved as evolved as an artist and performer. Pam's world can be anything. You can talk about anything, I've never been restricted in any way."
Last time she was in Perth Pam Ann eschewed the theatres she normally appears in and opted to a series of club shows, including an appearance at Connections Nightclub.
"I'd never really done clubs. I mean I started in clubs, but most of my shows have been in theatres." Pam Ann said noting that she enjoyed the experience of a very intimate show. "It was really great, I loved it. It was such a different way to perform, you had to be really fast. You couldn't really interact in the same way that you do in a theatre because people were moving around. It's much harder."
One of the challenges the comedian sometimes faces is taking to the stage shortly after tragedy has struck the airline industry.
"You have to address the elephant in the room, but you have to get the tone right." Pam Ann said noting that every room she played was different and sometimes you could bring up certain topics, while in other locations some issues were best left unspoken.
"I was in New York when the US airways flight landed on the Hudson." Pam Ann said, "That night I went on stage and I was talking about it, I asked if there were any US Airways crew in the audience and there was, so said 'would you like me to take your clothes and dry them off in the dryer for you?'
"Sometimes it can be a blessing, nobody died in that flight. It was a miracle on the Hudson and it was perfect timing that I was playing in Manhattan that night and the plane was still in the Hudson." Pam Ann said.
Pam Ann's 'Touch Trolley Run the Galley' show will be at The Regal Theatre in Subiaco on Monday 5th September, tickets available from www.ticketek.com.au

Graeme Watson