Long Live The Queen! Panti Bliss hits Perth next week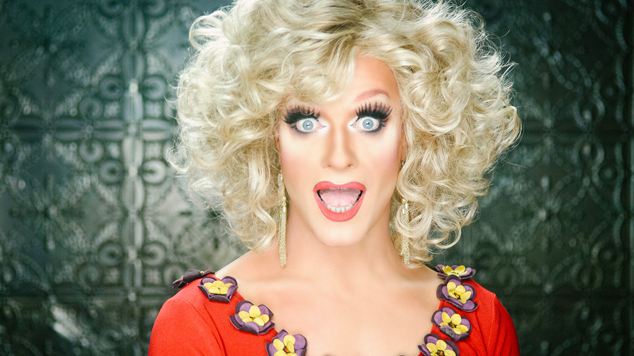 Viral superstar, documentary subject and The Queen of Ireland, Panti Bliss has done and seen it all.
After an incredible burst of popularity following her infamous speech against homophobia, Panti Bliss rose as a vanguard in Ireland's successful fight for marriage equality.
Now, Bliss is returning to her roots as a drag queen, performer and storyteller and she prepares to bring her one woman show, High Heels in Low Places, to Australia.
Calling from the other side of the world, Bliss' counterpart Rory O'Neill talks to OUTinPerth about life after marriage equality, Australia's battle and her show.
"All of the stories I tell in the show are real. There's nothing made up in there. They kind of illustrate a life in drag, but when put together I hope they tell a larger truth if I can put it that way," Bliss says of the show.
"It's about a life lived dressing up. When you dress up you're the focus of other people's annoyances or joy because you're bigger than everybody else. A lot of fun stuff comes out of that. I've had a really great life dressed as a cartoon and I wouldn't change anything about it."
Bliss warns that she will be "a bit artsy" in the way she tells her story, but overall the show is about change.
"I explore how the world changed around me in the last 25 years. It's mostly for the better I would say, but we've come a long way."
As Bliss' rise to prominence and her new show focus on Ireland successfully legislating for marriage equality, the star still can't believe Australian LGBTIQ people are unable to marry.
"Marriage equality is coming to Australia," Bliss asserts.
"The question is just how soon? I have full faith that you Australian queers will be marrying each other in no time! Exactly when and how you will achieve that has become more complicated but these things are always going to take work, and this may just be a bit more work that expected."
Though she may be elevated to the respected status of a dynamic community leader, Bliss reminds us that she has been to many low places as indicated in the show's title.
"I've been to all the low places. I am a 40-something-year-old guy who spends his nights crawling around nightclubs and does all the things I shouldn't have done in my twenties and surviving all of that. Nobody knows the dirt on the floor of low places like I do."
Get low with Panti Bliss' show, High Heels in Low Places, playing at the Astor Theatre on Thursday Feb 23rd. Tickets and more information available from astortheatreperth.com