'Paris is Burning' added to Library of Congress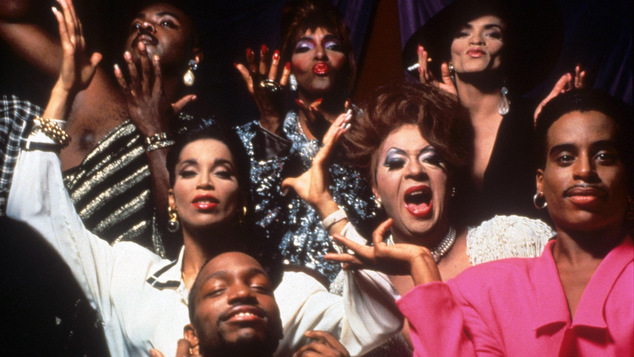 The iconic queer documentary Paris is Burning has been added to the US Library of Congress.
The film is one of 25 movies of historical importance that has been selected for cultural preservation the country's national film registry.
Filmed in the late 1980's, and released in 1990, the documentary explores New York's drag ballroom scene and the Black and Hispanic communities closely linked to it. The film touches on many different topics including HIV, gender, class and race in America.
Since the film's release many of the subjects filmmaker Jennie Livingston featured in the documentary have passed away from AIDS related illnesses.
Willi Ninja passed away in 2006, while Dorian Corey and Angie Xtravaganza passed in 1993.
Pepper LaBeija, who also features prominently in the film, died in 2003, after suffering complications related to diabetes.
Speaking to OUTinPerth Livingston said the inclusion of the documentary in this year's list was a great honour.
"Given that the Film Registry at the Library of Congress has a pretty low number of films by women, queers, and people of color, not to mention films about women, queers, and people of color, it feels great. It's a huge honour, especially as the Registry only adds 25 films a year.
"The campaign to get the film on the Registry was spearheaded by Women in Film and Video from Washington DC, which, among other things, has focused on more films by women directors being given that honour." Livingston said.
"I pretty much identify as genderqueer these days, but in halls of the Library of Congress, I'm quite happy to be on record as a "woman filmmaker" telling the story of a subculture that has lots to tell people at the center (including mainstream LGBT people). And that examines correspondences between class, race, gender, and how we construct identity." Livingston said.
Paris is Burning was closely linked with the dance style 'vogueing' moving into mainstream culture. The central focus of the movie is on drag competitions that involved creating your own fashion and posing.
Malcolm McLaren released his track Deep in Vogue in 1989, while Madonna jumped on the underground trend a year later with her iconic tune Vogue.
Among the other films selected for inclusion in 2016 are '80s brat-pack vehicle The Breakfast Club, alongside Who Framed Roger Rabbit, Thelma and Louise, Rushmore, Funny Girl, Disney's The Lion King and Alfred Hitchcock's classic The Birds. 
OIP Staff