Patricia Arquette is "pissed off" sister Alexis Arquette not in Oscars memorial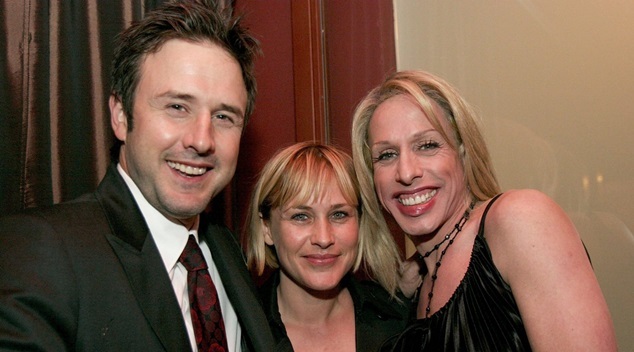 Patricia Arquette has spoken out about the omission of her trans sibling and actress Alexis Arquette from the Oscar's In Memoriam tribute.
Alexis, who passed away last year, had starred in myriad films including Last Exit to Brooklyn, Pulp Fiction, Of Mice and Men and Adam Sandler comedy The Wedding Singer as a Boy George impersonator.
"I was really pissed off the academy left out my sister Alexis in the memoriam because Alexis had a great body of work, but Alexis was one of very few trans artists that worked in the business," Arquette told ABC News.
"At a time when we have trans kids that can't even go to the bathroom at school, you would think The Academy would have a little bit more respect for a group of people that are murdered, and trans women of colour are most likely to live in extreme poverty, making $800 a month, so I think the Oscars have a lot of learning to do."
Alexis' absence from the tribute was compounded by the inclusion of actor Bill Paxton, who was mentioned by presenter Jennifer Aniston after passing just a day before the ceremonies.
OIP Staff
---
Sources