Paulini Comes Alive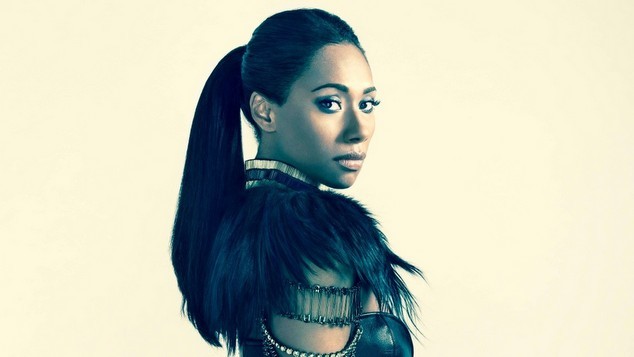 Since Paulini appeared in Perth during last year's Pride season she's been hard at work creating her third album. Lead single 'Air It All Out' has just been released and the singer's eager to share her new songs.
"The last twelve months has been about putting all the songs together and trying to work out which ones I wanted to put on the album." Paulini said.
The singer, who got her break on Australian Idol, said she'd written a lot over the last five years, so much that she had more songs than she could use.
"One of my songs has been recorded the winner of 'The Voice' in The Philippines, while the other has been recorded by the winner of 'The Voice' in France."
The time off since her last record has allowed Paulini to focus on her skills as a song writer and she said she loves hearing other artists singing her songs.
"Everyone interprets a song differently, I love seeing that because it's almost like the song is taking its own identity. I love hearing other artists make them come alive."
Paulini wrote all but two tracks on her new album. "There's one written by an amazing song writer named Eric Riggs who has worked on some on Jordan Sparks stuff, the other one is a really old cover that I love and have always wanted to remake."
The huge 80's power ballad 'Every Time I See Your Picture' by Canadian artist Luba won't be familiar to most people but it may just deliver Paulini a hit that radio will seize upon.
"It's a pop album, but it's more adult contemporary adult pop." Paulini said, describing the sound of her new record.
Backed by the Ambition Music Group, the company that has brought Russell Morris and Wendy Mathews back to the top of the charts, Paulini said she was excited to be working with a company that was 'all about the music'.
With her new album set for release in February Paulini is looking forward to releasing a few singles over the next few months, "Then get ready for the big bomb blast of my album!' she squealed, "It's going to explode!"
'Air It All Out' is available to download from iTunes.
Graeme Watson