Perfume Genius returns with killer track 'Slip Away'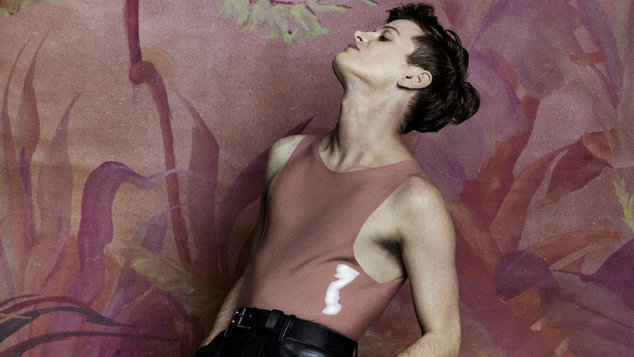 Perfume Genius has revealed the first track from his forthcoming fourth album. Slip Away is an intriguing and original sounding tune that has epic declarations of love, big clashing sounds and beats and subtle quiet pauses.
The tune also comes with a beautifully bonkers video filled with new romantic fashion, swooning and provocative peach consumption.
Perfume Genius, the performing moniker of musician Mike Hadreas, have impressed critics with each subsequent release. His first two albums were quiet, subtle and orchestral, then Too Bight presented a darker, defiant sound. OUTinPerth included it as one of the 25 Essential Queer albums.
If Slip Away is an indication of where Hadreas is heading on his fourth album No Space, we can't wait to hear the rest of the album.
When Hadreas appeared on the cover of OUTinPerth back in February 2015, he told us that he draws upon his personal experiences to create his music.    A few weeks later he made a memorable appearance at the Perth International Arts Festival.
Check out Perfume Genius' new tune below.