Fashion Giant Zara Opens in Perth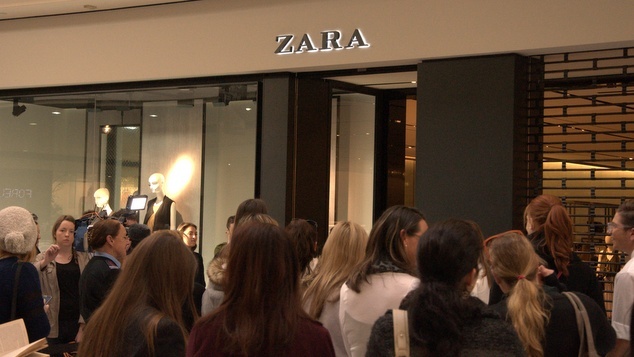 A large crowd of eager shoppers waited patiently outside Zara's first Western Australia store this morning counting down the minutes to the doors of the popular fashion chain opened for the first time.
Zara Garden City, which is made up of a hefty 1,338 square metres of shopping space,  is open till 9pm today, allowing eager shoppers to test out the Spring/Summer range in its 19 fitting rooms.
The store is open till 7pm tomorrow and until 5pm on the weekend. Zara will launch its 11th Australian store in Murray Street Mall later this year.
While the majority of the store's first customers were women, the two storey store also has a large menswear section sporting styles notably different to the products supplied by other fashion retailers.
The Garden City Store is located at 125 Risely Street, Booragoon.
Image: zata.com