Pesutto: We need to be an inclusive, welcoming, and engaged party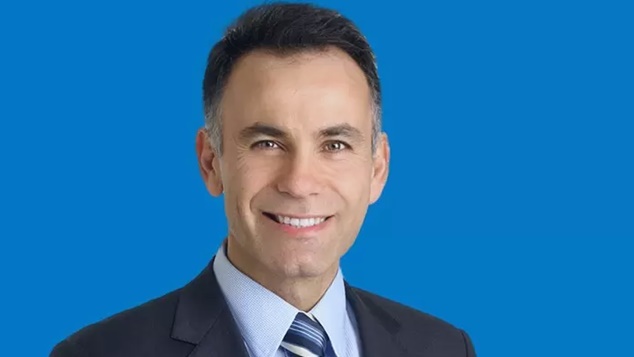 Victoria Liberal leader John Pesutto has spoken about his party's decision to expel conservative MP Moira Deeming from their ranks.
At a media conference after the vote to oust Deeming from the party, Pesutto said the team needed to be united and focused.
"We know we need to be an inclusive, welcoming and engaged party that's in touch with our local communities and talking about the issues that are relevant to the them." Pesutto said. "A big part of that reform journey is about being discipled and united and very focused as a team.
"Today I was very pleased with the strong support for that vision of the party. We've got a lot of work to do. Reform isn't easy, and reform takes time." Pesutto said, saying today's meeting showed real progress in the party becoming an effective opposition.
Pesutto first voiced concern about Deeming's suitability to a Liberal party MP after she spoke at the controversial 'Let Women Speak' event in March. The tour from British anti-transgender campaigner Kellie-Jay Keen, who describes herself as a women's rights advocate, toured Australia drawing strong condemnation in each city it visited.
In Melbourne large crowds turned out to oppose the event, but a neo-Nazi group also appeared adjacent to the speakers holding up offensive signs directed at the LGBTIQA+ communities, while making Nazi salutes. Days after the event Deeming condemned the presence of the neo-Nazi group, but only after she appeared in a post-event video with Keen who questioned if the group were genuine.
Pesutto called on his colleagues to dismiss Deeming from the party, but later withdrew the motion. Instead Deeming was suspended from the party room from nine months. The issue however remained in the media after minutes from the meeting were leaked, and Deeming delivered an ultimatum demanding a public apology from the Liberal leader.
Deeming's threat of legal action against the leader and the party prompted a new expulsion motion from Liberal MPs, and while Deeming declared she had never intended legal action and media reports suggesting she had were completely false, her legal representatives later issued a concerns notice to Pesutto.
The Liberal leader declined to go into the specific reasons Moira Deeming was found to have brought the party into disrepute, saying the concerns had been well-voiced in the media over the last week.
"There was no party member who did not understand what the motion was about and what we discussed." Pesutto said. The leader said the instigation of legal action yesterday by Deeming had not gone down well with her colleagues.
"I don't think that sat well with people in the room. I think that people understood that to be a party you can't really have such litigation between members of the same party room." Pesutto said confirming that he engaged lawyers to defend the action.
Pesutto said the debate was not about conservative or progressive views, but about working as a united team.
"I know from long experience as a member, a proud member of the Liberal party, that is at its best when it brings people from different perspectives together.
"It is all about: are we a united, disciplined and focused team?"Pesutto said.
OIP Staff
---

You can support our work by subscribing to our Patreon
or contributing to our GoFundMe campaign.