Pet Shop Boys reveal they are working with Olly Alexander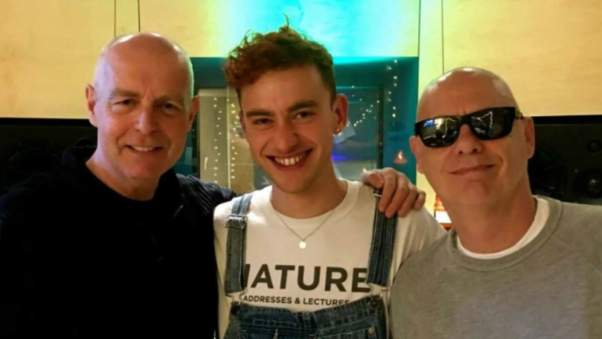 Pet Shop Boys have revealed they're working with Years & Years singer Olly Alexander, posting a photo to social media of them working in the studio.
The duo are currently recording their fourteenth studio album, the follow up to 2016's Super. They recently put out an EP of four new tracks called Agenda.  The EP saw them reunited with producer Tim Powell, who was behind many of the Sugababes hits.
It's not clear what their collaboration with Olly Alexander will be, a few years ago Alexander revealed that he'd written a track called Dreamland with the duo, but whether they are recording this or something else is a mystery.
Pet Shop Boys have a long history of collaborating with other artists. Previously they've worked with Kylie Minogue, Liza Minnelli, Dusty Springfield, Elton John, Rufus Wainwright, Robbie Williams, Boy George, and many other singers.
OIP Staff
---