Peta Credlin says "one in seven" prisoners now claim to be transgender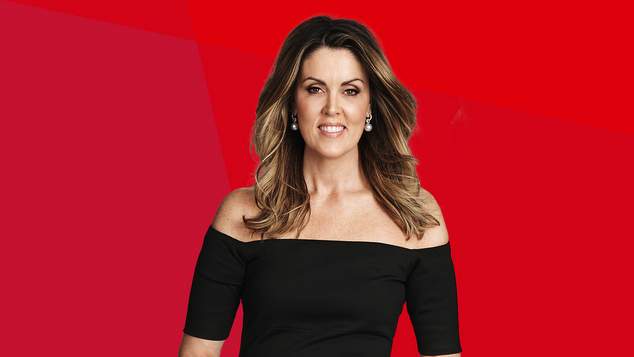 Peta Credlin says "one in seven" male prisoners are now self-identifying as female – hoping they can be transferred to a female prison.
The TV presenter made the claim during a discussion about Victoria's proposed new gender laws. If the legislation is  passed by the state's upper house people will be able to change their gender on documents via a statutory declaration.
Credlin was discussing the legislation with Victorian Shadow Health Minister Georgie Crozier when she made the statement.

"I read a report the other day… that one in seven prisoners, male prisoners, are now identifying as a female, to get access to a different prison obviously, and there are concerns about putting biological men – with no sort of treatment, who just identify as women, inside a female prison population." Credlin said during the discussion.
Credlin said the increase of self-identifying transgender prisoners would mean that more prison facilities would need to be built in the future for "males who are presenting as females".
Crozier said the Andrews government had failed to consider the impact the legislation would have on a range of government department's including prisons.
The TV host did not supply any source for her claim, and did not reveal in which jurisdiction the high number of transgender prisoners had been measured.
Measuring a subset of the prison population is challenging, as prison populations are always changing, and many prisoners might only be incarcerated for short periods of time. Transgender prisoners who choose to hide their gender status and live as their birth gender while in prison may not be measured, and prisoners who have recently come out may also not be measured.
As of June 2018 the Victorian prison population was 7,666, using Peta Credlin's maths though that would mean around 1,095 prisoners would be claiming to be transgender.
OUTinPerth reached out to the Victorian Department of Corrections to ask if over 14% of the prison population was transgender? A spokesperson told us that while they do not keep official data sets because only a tiny number of prisoners are transgender, they estimate it usually to be around 8-12 prisoners in total.
Victoria's Corrections Department said they expected there would be more transgender prisoners in future as people became more comfortable revealing their gender identity. Last year the department released new guidelines for assessing which facility transgender prisoners would be housed in, the decision making process takes into account a wide range of factors.
Earlier this year Britain opened its first prison wing specifically for transgender prisoners. A 2018 government report had found that there were 139 male and female transgender prisoners across Britain, Scotland and Wales – no figures were available for Northern Ireland.
Britain's total prison population is just over 83,000 inmates, meaning that just 0.1 per cent of the prison population is transgender, the same level as reported in Victoria.
Graeme Watson
OUTinPerth contacted Sky News to ask what Peta Credlin's source was. 
---