Is Peter Abetz focused on federal issues rather than state politics?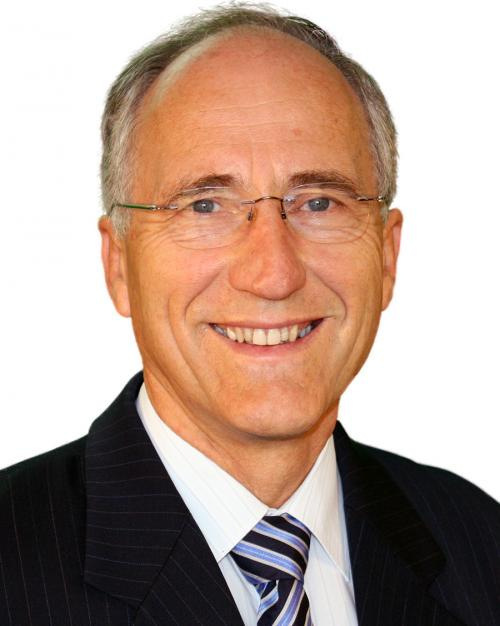 Marriage equality organisation just.equal say voters in Southern River would probably be surprised to find out that their local member is spending his time campaigning against marriage equality during the state election.
Peter Abetz, the incumbent Liberal MP for Southern River is a vocal campaigner against marriage equality.
The MP has often spoken out about protecting traditional marriage, religious freedom, and his concerns about the rapid increase of children and teenagers who identify as being transgender.
Abetz has written a submission to the senate inquiry in Canberra into the proposed changes to the marriage laws and outlined his opposition to allowing same-sex marriage.
In the submission, the member for Southern River argues that the government's proposed bill does not allow for people of faith to be conscientious objectors.
just.equal describe Abetz' demand for special consideration on the basis of religious belief as the equivalent of  calling for legal discrimination against gay and lesbian people, but the MP has hit back saying Brian Grieg from just.equal has not described his comments accurately.
"Brian Grieg's media release is so way off the mark it is not funny.  Any fair minded person reading my submission would have to agree that the  heading and subheading are a gross misrepresentation of what I wrote." Abetz responded.
"Firstly, I have not called for discrimination against gays. Nor am I "focusing" on Federal issue during a state campaign.  I made a short submission to a Federal Parliamentary inquiry into a specific piece of legislation.  That submission  was prepared before Christmas and submitted in January. Hardly campaigning!
"My submission calls for the right of people not to have to violate their conscience – which is very different."
Abetz, a former pastor, outlined his concerns about marriage equality to OUTinPerth in an interview in September last year.
"One of the other real concerns I have about same sex marriage is that in jurisdictions where it has been introduced its lead to a massive erosion of freedom of speech and freedom of choice, in terms of people having to violate their conscience." Abetz said at the time.
The MP made the submission to the inquiry as the Member for Southern River and claimed that the majority of his constituents are opposed to same-sex marriage.
This is the second submission the conservative Western Australian MP has made to federal inquiries into marriage laws, and Abetz says his take on where the electorate's opinions on the issue stands is based on anecdotal evidence.
In his submission, Mr Abetz argued that people who run businesses such as cake shops, florists and photographers should have the right to refuse services to gay couples if same-sex marriage offended their religious beliefs.
Sue Grobler, who makes wedding cakes from her catering business in Canning Vale, said she was appalled that the Liberal MP would make such a claim and that people in Southern River were not "intolerant bigots".
"I don't know any businesses which would refuse service to gay people or would even want to. I'm shocked Mr Abetz thinks that's acceptable or an accurate reflection of how the people in this electorate think," Grobler said.
The MP told OUTinPerth that he had been very specific in his submission about where he believed the line should be drawn, denying that his submission called for widespread discrimination against LGBTI people.
"What I did say is that any person running a business of any kind, should have the freedom to decline requests to be actively involved in a same sex ceremony, if to do so violates their conscience.
"If I have a coffee shop, and a gay couple want to buy a coffee, I should not have the right to refuse to serve them because they are a gay couple." Abetz said.
"But if I am a photographer, and to participate in such a ceremony by providing photographic services violates my conscience, I believe I should have the right to decline to accept that assignment.
"Similarly, if a florist is asked to do a special order for a same sex wedding, I believe the florist should be allowed to decline that assignment.
"If a gay couple walk into a florist and want to buy a bunch of flowers or a flower arrangement that is on the shelf,  they should be able to buy it.  But a special order is a very different scenario."
The MP said the law should work both ways and allow gay and lesbian florists and bakers the right to turn down requests that don't align with their views too.
"I would argue that a same sex attracted person operating a wedding cake shop, and who believes that SSM is a good positive move, should be entitled to refuse to make a special order cake with the inscription on it: 'Heterosexual marriage is the only real marriage.'"
In the submission Abetz refers to the example of Australian Liberty Alliance senate candidate Bernard Gaynor who was dismissed from the army reserves over his public statements on marriage equality, and refers to research undertaken by religious writer Bill Muhelenberg.      
Abetz also argued that same-sex marriage would be harmful to the economy, a claim rejected by equal marriage campaigners.
WA spokesman for lobby group Just Equal, Brian Greig, said legalising same-sex marriage would unleash in excess of $700 million into the Australian economy according to a study by the University of Queensland.
"The current ban on equal marriage is holding back the wedding industry, costing jobs and income with many LGBTI couples going overseas to marry in places like New Zealand, Ireland, Canada and Britain," Greig said.
Peter Abetz wrote that legislation to make gay marriage legal "panders to the whims of a vocal minority and is not acceptable to the majority of Australians."
Brian Greig refuted this, saying that repeated polling over the last six years had consistently shown majority support for marriage equality right across Australia.
Abetz is not the only Western Australian MP to prepare a submission for the inquiry, Lynn MacLaren from The Greens also contributed to the inquiry.  The inquiry will deliver its findings today.
OIP Staff