Peter Keogh's Hi-De-High Life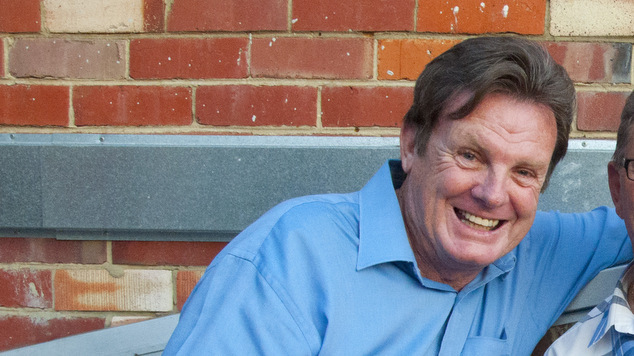 In his autobiography 'My Hi-De-High Life: Before, During and After Su Pollard' Peter Keogh recounts his life story starting off with his early life in Perth and Melbourne and then as a young man discovering his sexuality in Sydney and later Perth.
"Back then you really had to butch it up if you went to a job interview," said Keogh, "Two could never get a flat together in those days, and you used have to find a handbag – a woman to take along to pretend to be your girlfriend. And once you got the flat you'd still have single beds, never a double bed."
"It was the best of times for being gay but also the worst of times," said Keogh reflecting upon gay life in Perth in the 1960's, "It was such a tight knit group, everyone was close, and everybody knew each other. We always used to meet everywhere, at The Coffee Pot, and at these events which were almost like pretend weddings out at Redcliff Hall, and there was C.A.M.P –the Campaign Against Moral Persecution and people used to hold lots of BBQs – because that's the only way you could meet up."
From life in Perth to Australia's theatre scene in the 70's to life in London in the 80's where Keogh married high profile TV star Su Pollard to his later life back in Australia with his long term partner Sach, the book recounts a life filled with star studded experiences and long term friendships.
"Friends kept saying to me, 'You've lived the craziest, weirdest and most interesting life, why don't you just write it down!"
 Peter Keogh's 'My Hi-De-High Life: Before, During and After Su Pollard' is available in e-book format from Amazon, Barnes and Noble and JB Hi-Fi's online stores.
Graeme Watson
Click on the image below to visit more stories from our BILIOPHILE collection.