Petula Clark shares tales from decades of performing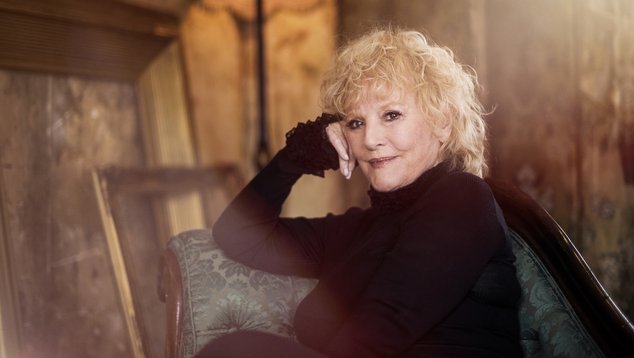 Petula Clark | Perth Concert Hall | Wednesday 17 May | ★ ★ ★
Petula Clark took the stage in Perth this week for an afternoon concert. While the rest of her Australian tour is billed as 'An Evening With Petula Clark', Perth audiences were offered an afternoon delight.
The odd timing of the show probably wasn't a great inconvenience to the majority of the crowd, Clark's fans are mostly enjoying their retirement.
Clark arrived on stage to a huge round of applause. The 84 year old actress and singer began her set with You and I, a song from the 1969 musical 'Goodbye Mr Chips'. It's opening line 'You and I have traveled far together' was a superb introduction to a performer whose career has entertained fan for seven decades.
Backed by five piece band there were moments when it was difficult to clearly hear Clark singing. The problem isn't a reflection on her voice, or ability to deliver the notes, but more likely a poor sound mix.  When the music was cut back to just Clark and a pianist, the sound was perfect.
Over an hour and half the singer delved into the works that have been the stepping stones of her long career.
She recalled working with Hollywood legend Fred Astaire on the 1968 film Finian's Rainbow. Clark recalled the culture clash between the old school Hollywood star and a very young Francis Ford Coppola. She performed two numbers from the film Look to the Rainbow and How Are Things in Gloccamora?
Singing Just One Look from Sunset Boulevard Clark noted that she'd played the part of Norma Desmond longer than any other actress. The singer recalled that she'd visited Glenn Close in her dressing room, when the actress was starring in the musical on Broadway, and Close had warned her not to play the role for too long, or she'd go crazy.
Clark introduced her performance of The Beatles' Blackbird as a song written by Stella McCartney's Dad. Her rendition was one of the highlights of the show.
A performance of Peggy Lee's Fever was less interesting, it's a song that has been sung by so many singers, and Clark brought nothing new to the classic. She did however share a tale about meeting the iconic singer many years ago.
The audience were also rewarded with all her 60's classics, including Don't Sleep in the Subway, Downtown and I Couldn't Live Without Your Love. The appreciative crowd was singing along and clapping enthusiastically.
The show concluded with Clark playing the piano and singing Here For You, saying that the audience is 'what is was all about'.
Graeme Watson