Piers Akerman: Gay men people should apologise for child sex abuse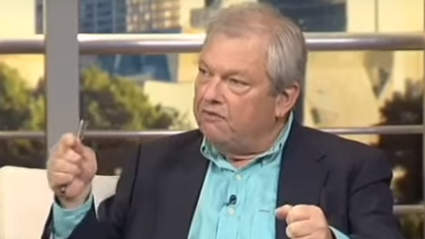 Political commentator Piers Akerman thinks gay men should make a formally apology for child sex abuse.
In an article for The Spectator the conservative writer also argues that the Sydney's Gay and Lesbian Mardi Gras should provide the funds for victim's compensation.
Titled Love is love, boys, the article asks the question, "When will the male homosexual community apologise for the paedophiles in its history?"
Akerman notes that Prime Minister Malcolm Turnbull attended a ceremony at Kirribilli House just six days after he attended the Sydney Gay and Lesbian Mardi Gras where he commented on the Royal Commission into Institutional Responses Into Child Sexual Abuse.
Akerman said national apologies created "feel good moments" and encouraged people to form groups to seek financial recompense from tax payers.
He argues that the Catholic Church has been demonised by the media while the royal commission has been investigating the sexual abuse of children, and statistically speaking the group who should be held to account is homosexual men.
"So, if adult males were responsible for the overwhelming majority of cases of sexual abuse found to have occurred in institutions, why aren't adult male homosexuals made responsible for the bill now?" Akerman wrote.
Akerman says he doesn't believe all homosexual men are paedophiles, but suggests there have been links between organisations and individuals who support recognising paedophilic relationships and groups such as the Sydney Gay and Lesbian Mardi Gras and the Safe Schools Coalition.
"Given the empirical evidence provided by the Royal Commission, surely it is time that the greater homosexual community took some responsibility for those damaged by paedophile members?" Akerman asked.
"The Gay and Lesbian Mardi Gras Parade is sponsored by a number of organisations, including notably ANZ, Qantas, Medibank, Holden, Wella, beauty products, Star Casino, Google, Accor Hotels, Pernod Ricard, Tinder, the NSW government and the Sydney city council. The organisers of this year's march claim its 12,300 participants were watched by an estimated 300,000 spectators, so perhaps they could underwrite the redress program."
Akerman previously described the campaign for marriage equality in Australia as a bullying campaign that aimed to change the meaning of words including 'gay', 'queer' and 'marriage'.
He also complained that a generation of children could not enjoy drawing rainbows because it had been adopted by the LGBTIQ community, and described Wear it Purple Day as an event that allows people to show support for "mentally unstable gender fluid individuals."
OIP Staff
---