PM Asked If Partner Is Gay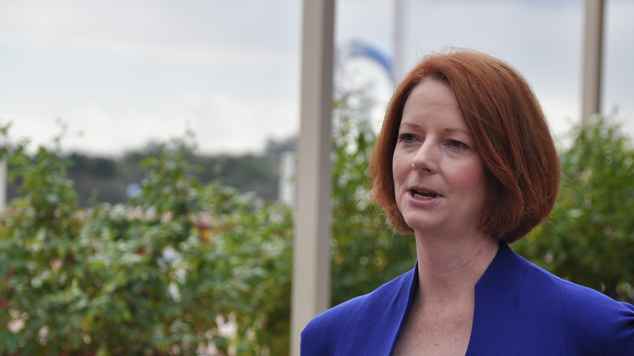 Prime Minister Julia Gillard has denied that her partner Tim Mathieson is gay. The unexpected question was put to the PM by 6PR presenter Howard Sattler during a live interview on Perth radio.
The station has suspended Sattler and issued an apology to the Prime Minister and her partner describing the questions as, "disrespectful and irrelevant to the political debate."
The Prime Minister appeared on the program and answered questions about a range of topic, but it was after the Prime Minister put forward her position against same sex marriage that the interview delved into personal territory.
Sattler noted that the Prime Minister has been the butt of rumours, snide jokes and innuendos before asking her if rumours that Mr Mathieson is gay were just a myth. The PM said the suggestion was "absurd".
Mr Sattler then continued by saying that many people believe Mr Mathieson is gay because he's a hairdresser. Ms Gillard described such assumptions as "ridiculous".
Mr Sattler pushed on further asking the Prime Minister if she was in a heterosexual relationship?
The Prime Minister said she'd like to bring Mr Sattler 'down to earth' before saying,
"You and I have just talked about me and Tim living at the Lodge. We live there together as a couple. You know that. Yes, on the internet, you know, there are lots of, you know – what I've referred to in the past as nutjobs, and I'm happy to use the expression again; people who peddle and circulate vile and offensive things."
Mr Sattler issued an apology on air immediately after the interview, noting that it was at the instruction of the station's management.
Watch the conversation below.
OIP Staff