PM says Cricket Australia's trans-inclusive guidelines 'heavy-handed'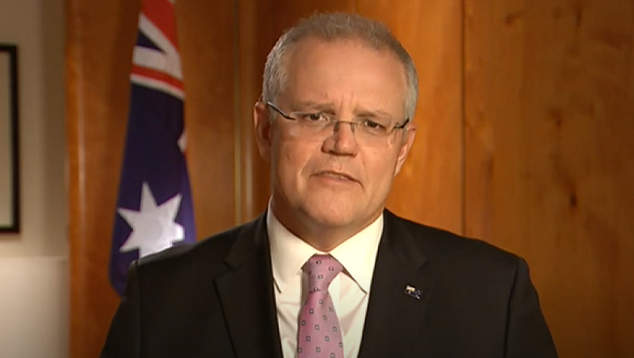 Prime Minister Scott Morrison has criticised Cricket Australia's new transgender inclusive policy, describing the decision as "mystifying" and "heavy-handed".
The new Guidelines for Community Cricket announced yesterday will assist clubs, players, administrators, coaches and other volunteers deliver a safe, welcoming and inclusive environment, free of harassment and discrimination for trans and gender diverse players at the game's grassroots.
The Prime Minister, who have previously spoken about his belief that people experience gender dysphoria after being exposed to "gender whisperers", expressed his opposition to the new inclusive policy on Sydney radio this morning.
"I think it's pretty heavy-handed to put it pretty mildly," Morrison said.
"There are far more practical ways to handle these issues than these heavy mandatory ways of doing it, and I'm sure these issues are quite carefully and practically managed at a club level already."
"So why there's a necessity to get the sledgehammer out on this is mystifying me, but I think we need to get the issue in perspective and ensure we manage it calmly."
Kevin Roberts, CEO of Cricket Australia said there was no place for discrimination in 2019.
"It doesn't make any sense that today, people are discriminated against, harassed or excluded, because of who they are. And that's not right," Roberts said of the announcement.
"Today we demonstrate our commitment to include people with an affirmed gender identity in the game at every level and ensure all people in our communities experience Australian cricket's inclusive culture."
"As strength, stamina and physique are all relevant factors when competing in competitive sport, transgender and gender diverse players will be supported to participate in elite cricket, subject to certain criteria through the implementation of this policy." Roberts said.
"Our dedication to a fair and inclusive sport across international and domestic competitions sees the policy strike a balance between the opportunity to participate and ensuring fair competition."
The new policy allows transgender women will be able to play in the women's team only if they meet a strict guidelines on how much testosterone is in their body. The policy also embraces transgender women playing at a local club level.
OIP Staff
---