Poet Maya Angelou Dies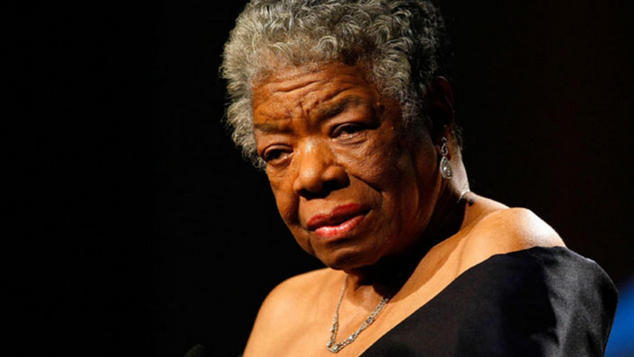 Acclaimed poet Maya Angelou has passed away aged 86.
The civil rights icon was a successful poet who also wrote seven volumes of her memoirs.
While Angelou was a leader in promoting racial equality, she was also a vocal supporter of gay rights and marriage equality.
Angelou was born Marguerite Ann Johnson in 1928. She undertook a variety of job roles in her early life ranging from being a tram conductor, a journalist, a singer and a prostitute.
She found success with her autobiography "I Know Why the Caged Bird Sings" which was published in 1969. She would go on to publish six more volumes of her life story.
Angelou was asked by President Bill Clinton to read a poem at his inauguration in 1993. She was the first poet to appear at a presidential inauguration since Robert Frost recited a poem at John F Kennedy's ceremony.
Her poem 'On the Pulse of the Morning' which made reference to the many different people who make up American society. In the poem Angelou spoke of the different racial groups, religions and sexualities that encompass the US population. Angelou received a Grammy award for her recording of the poem.
In 2009 Angelou campaigned for the introduction of marriage equality in New York. Angelou appealed to Senator Shirley L Huntley saying;
"I would ask every man and every woman who's had the blessing of having children, 'Would you deny your son or your daughter the ecstasy of finding someone to love?'
"To love someone takes a lot of courage. So how much more is one challenged when the love is of the same sex and the laws say, "I forbid you from loving this person'?"
Broadcaster Oprah Winfrey who was a close friend of Angelou's and counted her as a personal mentor commented on her passing.
"I've been blessed to have Maya Angelou as my mentor, mother/sister, and friend since my 20's,
"She was there for me always, guiding me through some of the most important years of my life. The world knows her as a poet but at the heart of her, she was a teacher. 'When you learn, teach. When you get, give' is one of my best lessons from her.
"She won three Grammys, spoke six languages and was the second poet in history to recite a poem at a presidential inauguration. But what stands out to me most about Maya Angelou is not what she has done or written or spoken, it's how she lived her life. She moved through the world with unshakeable calm, confidence and a fierce grace. I loved her and I know she loved me. I will profoundly miss her. She will always be the rainbow in my clouds."
Praise of Angelou's work and advocacy also came from Beyonce, JK Rowling, rap mogul Russell Simmon's called Angelou "One of the greatest women the world has ever known," while former US Speaker of the House Nacy Pelosi said Angelou was a truly phenomenal woman.
Watch Maya Angelou perform 'On the Pulse of the Morning'
Source: video courtesy of William J Clinton, Clinton Presidential Library.