Pride WA announces new committee of management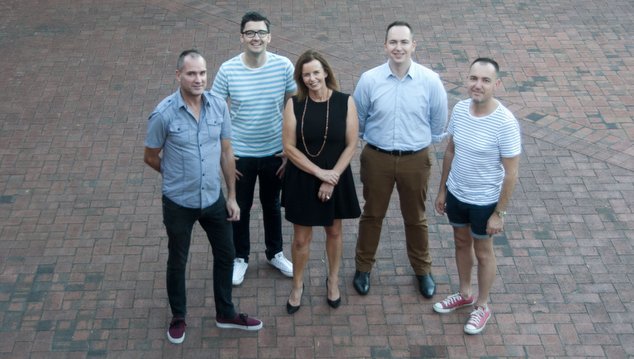 Pride WA, the Premier LGBTIQ Arts and Culture Organisation in Western Australia, has announced a number of new members to its committee of management.
Following several long-serving committee members standing down at the end of their terms, six new faces have joined the management team.
Jeremy Wray, Tania Giorgetta, Roscoe Holyoake, Frances Burgess, Michael Della Maddalena, Curtis Ward and John Hugo are the new faces on the committee. They join Karron Swinn and Andrew Barker, both who have completed several years as volunteers and Fiona Maguire who joined last year.
Andrew Barker has been reappointed to the role of President, while Frances Burgess takes on the role of Senior Vice President, and Jeremy Wray will serve as the Vice President. Curtis Ward is the organisation's new secretary and John Hugo has been appointed as Treasurer.
President Andrew Barker commented that it was notable that two members of the new committee identified as heterosexual.
Barker said their inclusion signified the level of LGBT acceptance that has evolved in Western Australia over time, while highlighting that Pride WA's promotion of diversity is not a "one way street".
"We strongly support and welcome diversity in employment and engagement in other business organisations throughout WA, and Pride WA embrace diversity as an organisation for the strength and support it beings to the community as a whole." Barker said.
Pride WA is an incorporated association whose mission and principal purpose is to encourage and promote culture and the arts by celebrating the cultural expression and the performing talent of lesbian, gay, bisexual, transgender, intersex, queer and all people of diverse sexuality and gender living in Western Australia.
Earlier this year Pride WA announced that it would not be able to present one of their signature events Fairday due to increased financial risk. The organisation is currently accessing whether the much loved community fair can be delivered in the future.
The group's other main event is the annual Pride Parade which occurs in November. Comprising a series of community events and the annual parade through the streets of Northbridge, the festival is a highlight of the city's calendar.
In the past the organisation has run events including a monthly business networking function, women's sundowners, dance parties, Quiz nights and a film festival, but as financial pressures have increased the organisation's output has been adjusted.
OIP Staff