Pride WA confirms Fairday won't be on this February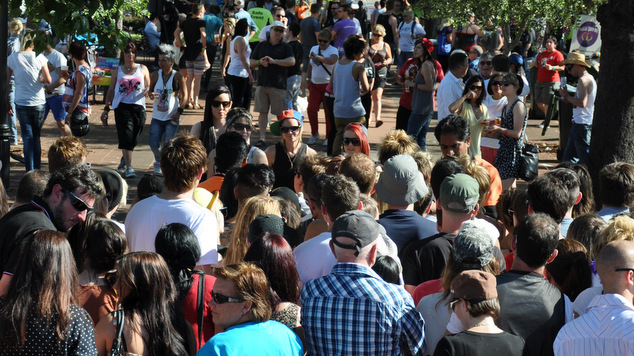 Pride President Andrew Barker has confirmed that Pride's major event Fairday will not be proceeding in February, but has assured concerned community members that the organisation remains committed to holding the event sometime in the future.
"Unfortunately, well, the committee has decided that Fairday will not be held in February this year." Barker told RTRFM's All Things Queer program on Monday morning.
"Pride is fully committed to maintaining Fairday as an event on the calendar," the organisations president declared. "It's one of the premier events that allows the community to come together as a whole, youth and everyone, to access groups, rub shoulders, catch up with friends and access health services."
Barker said Fairday had always been a burden on the organisation and since the event was moved to being in February it had become an expensive undertaking for the community group.
Traditionally the community event had been held as part of the Pride Festival in October or November, but in 2014 the event moved from Russell Square back to Hyde Park and became part of the Fringe World festival.
In October Pride WA announced that a review would be held looking at the future viability of the event after the 2016 ran at a loss of around $20,000.
"The reviews not finished, but having said that, the review is turning into a plan already." Barker said.
The high temperatures in February were noted as one of the main challenges the event has faced and despite making investments in additional shaded areas and water misting systems the event had not attracted a large enough crowd to cover its costs.
'We want to choose a time when it fits into the festival schedule in Perth because there are so many festivals and activities on already, so we don't want to clash with anything, but we do want to move it to a cooler period." Barker told host Graham Douglas-Meyer.
The announcement ends months of speculation about whether or not the 2016 event would be going ahead.
Barker said the organisation is holding it's Annual General Meeting on February 22nd and will be seeking up to seven new committee members, as several long standing office holders are stepping down.
OIP Staff