Prime Minister to stick with plebiscite plan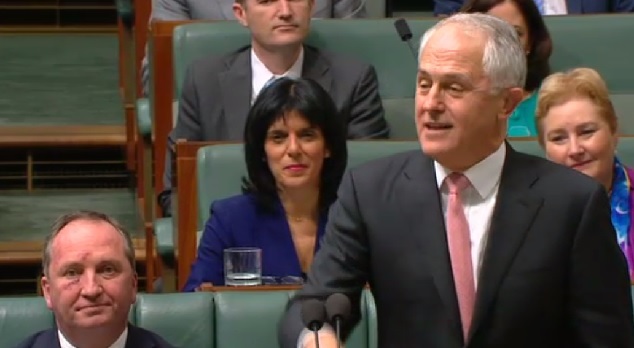 Prime Minister Malcolm Turnbull has told reporters in Canberra that he's sticking with the plebiscite plan despite the Labor Party announcing they won't support it.
This morning the Labor Party's MPs unanimously voted to reject the government's proposal for a national plebiscite on marriage. Without Labor's support the legislation has no hope of passing the senate.
PM Malcolm Turnbull however appears undeterred, telling reporters that until the legislation is voted down in the senate there is still hope.
"It's all very well to say you know the Senate won't vote for it — we respect the Senate," Turnbull said.
"The bill isn't even in the Senate yet. The Senate has to deal with the bill.
"That's the focus. We are delivering on our commitment to the Australian people to bring a plebiscite before the Parliament."
The Prime Minister said the Leader of the Opposition was subverting the democratic process.
"I'm not going to go follow Bill Shorten down his highly political road of trying to subvert a straightforward democratic process, of trying to say to the Australian people you shouldn't have a say," Turnbull said.
OIP Staff