Prince William says he's passionate about stopping bullying of LGBT young people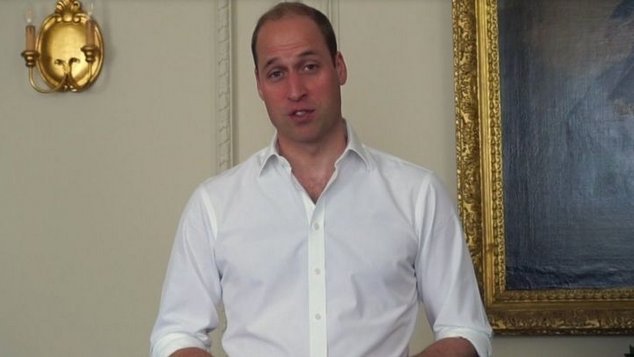 Prince William, the Duke of Cambridge, has been named 'Straight Ally of the Year' at the British LGBT Awards. The Prince was one of several celebrities honoured at the awards.
Speaking in a video to accept the award Prince William said nobody should ever been bullied about their sexuality.
"In recent years I've become passionate about what we can do to protect people from bullying, particularly online.
"Through this work, I have encountered a number of tragic stories about LGBT young people who have sadly felt unable to cope with the abuse and discrimination they face in their lives. But this work has also led me to a number of inspiring people who are helping others to stand up to bullying, wherever it occurs.
"It is 2017 and no-one should be bullied for their sexuality, or any other reason." Prince William said.
In 2015 Prince William made international headlines when he visited a workshop designed to stop bullying. At the workshop Prince William  spoke to seventeen year old Tom Broughton who told the Prince that online bullies had encouraged him to consider suicide after he came out as gay during his final year of high school.
The Prince later appeared on the cover of Attitude magazine giving a rare interview to LGBTIQ+ publication.
The awards which were presented by comedian Alan Carr also honoured Broadcaster Clare Balding, reality TV star Caitlyn Jenner, celebrity couple Tom Daley and Dustin Lance Black, Lauren Jauregui from pop band Fifth Harmony, and YouTube star Shannon Beveridge.
Writer Russell T Davies, who created the TV series Queer and Folk, Cucumber, Banana was given a Lifetime Achievement Award.
OIP Staff
Tags: Alan Carr, Attitude, Banana, bullying, Caitlyn Jenner, Cucumber, duke of cambridge, LGBT Awards, Prince William, Queer As Folk, Russel T Davies