Professor David Cooper remembered for leadership in HIV/AIDS response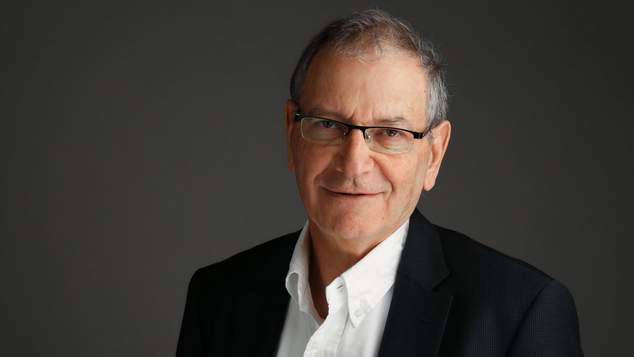 UNSW Scientia Professor David Cooper AC, a global leader in the response to HIV/AIDS, was remembered earlier today at a public memorial at Sydney Town Hall.
More than 1000 people gathered to pay tribute to Professor Cooper, immunologist and director of the Kirby Institute at UNSW Sydney for 32 years, who had dedicated his life to the prevention, treatment and cure of HIV and other infectious diseases.
Professor Cooper, who passed away in March this year aged 68, was remembered by colleagues, patients, family and friends for his significant contributions to HIV treatment and prevention that saved countless lives in Australia and globally.

The Hon. Michael Kirby AC CMG, patron of the Kirby Institute, spoke about Professor Cooper's leadership and legacy, and the importance of ensuring the continuation of his research aimed at eliminating HIV around the world.
"David Cooper was tireless in the preparation. He was superbly professional. He gathered together a magnificent team. He reached out, beyond our country. We should be proud of such a scientist and of our country, its universities and the institutions, that produced him," Kirby said.
"His family that nurtured him. His religion that taught him. The patients that loved him. But he was not ours alone. He belonged to the world of science. Today we honour him as a global hero.
"The worst tragedy of the premature death of David Cooper would be if his legacy were now to die. If HIV and other bloodborne diseases were to be reclaimed, remedicalised and returned entirely to the medical experts. He was the supreme interdisciplinarian. He was the master of team work. He smashed the silos of our minds," Kirby said.
Professor Ian Jacobs, President and Vice-Chancellor of UNSW Sydney, remembered David Cooper as a "wonderful leader, colleague, mentor and a brilliant mind."
"He was the first academic I met when I accepted the role of Vice-Chancellor of UNSW. He travelled to Manchester to welcome me, and share his invaluable insights into UNSW. Above all, David ensured I knew just how important the work of the Kirby Institute was," Professor Jacobs said.
"There are few people I have met, not just in medical research but anywhere, who combined David's intellect, passion and compassion. His dedication to his research was surpassed only by the care and dignity with which he treated his patients."
Other speakers at the memorial service included Clover Moore, Lord Mayor of Sydney, Associate Professor Anthony Schembri, Chief Executive Officer at St Vincent's Hospital Sydney and Craig Cooper, CEO of Positive Life NSW. Ita Buttrose hosted the service.
Guests included deputy opposition leader Tanya Plibersek, former Labor health minister Neal Blewett, former Liberal senator Peter Baume, former NSW health minister Jillian Skinner, former Governor of NSW Marie Bashir and MP Matt Thistlethwaite.
On June 11, Professor Cooper was appointed a Companion of the Order of Australia (AC). He was recognised for "eminent service to medicine, particularly in HIV/AIDS research, as a clinician, scientist and administrator, to the development of therapies and to health programs in Southeast Asia and the Pacific."
Of the honour, Michael Kirby said: "To honour David, and to do so this week, has allowed Australia to speak with one loud, clear voice. David was one of our finest, bravest and best of scientists and citizens. A golden decoration reflects the wattle of his beloved country. It is a shining consolation for Dorrie and the family. And for his colleagues at the Kirby Institute, and far beyond."
Source: Media Release
---