Protesters swarm to One Nation event at Paddington Ale House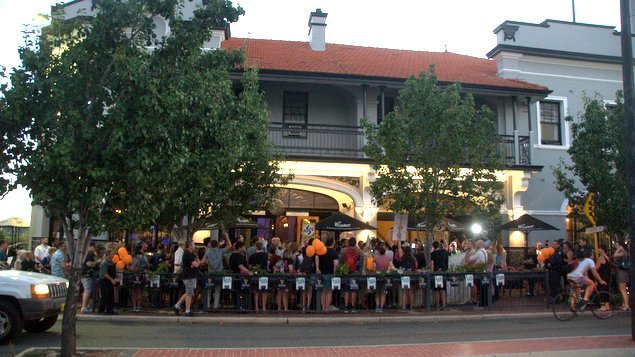 The Paddington Ale House in Mount Hawthorn has been surrounded by angry protesters demonstrating against Pauline Hanson's One Nation party.
Around 50 protesters chanted slogans and waved placards in a face off with a contingent of police officers. The angry crowd shouted that the party represented racist and homophobic views.
Hanson, who has been visiting Western Australia to drum up support for her party ahead of this weekend's state election, invited people to come down to The Paddo for a 'Pots and Pints with Pauline' event.
The event which was promoted on by the venue on their Facebook page encouraged people to come down to the Paddington Ale House to meet the One Nation leader stating that the first 100 drinks were on her.
Concern had been raised that the offer of supplying free alcohol to potential voters might contravene the Australian Electoral Commission's rules.
WA leader for One Nation Colin Tincknell told The Australian that the party was not supplying the drinks.
"We are not buying any drinks for anyone, all we are doing is turning up as we were invited to speak by the hotel – you guys need to get a life." Ticknell told The Australian via SMS.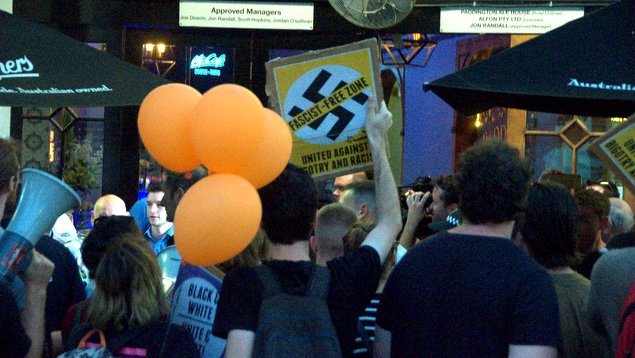 Since announcing their event with Hanson, The Paddington Ale House has received complaints on their social media profiles from patrons who have vowed to boycott the pub in future. Other have praised the venue for supporting the party.
The venue has received a swag of one star reviewers on their Facebook page in the 24 hours. Other patrons commented on the venue's upcoming 'I Love the 90's' party and suggested an 'I Love the 1950's' event would be more appropriate given their support for One Nation.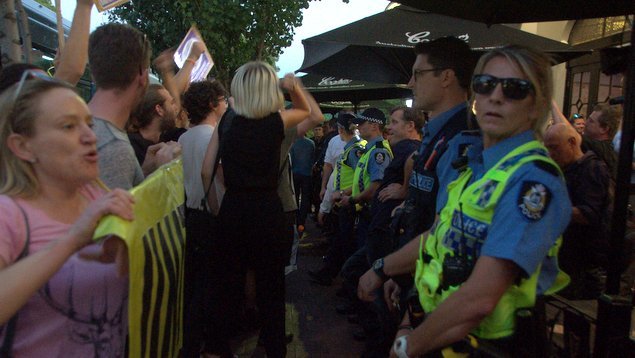 ---
Michelle Meyers restates families with gay parents are "fake families" 
The event also gave OUTinPerth the opportunity to ask One Nation candidate Michelle Meyers about her social media posts on marriage equality, rainbow families, and her thoughts on Nazi styled mind control techniques.
Last month OUTinPerth exposed Meyers' social media comments that declared the gay and lesbian community utilise a Soviet or Nazi styled mind control program, that was designed by two Norwegian homosexuals, to convince Christians to support marriage equality.
The statement was made on Meyers' personal, but publicly available, Facebook page. The candidate also wrote about how the sight of rainbows patterns make her sad.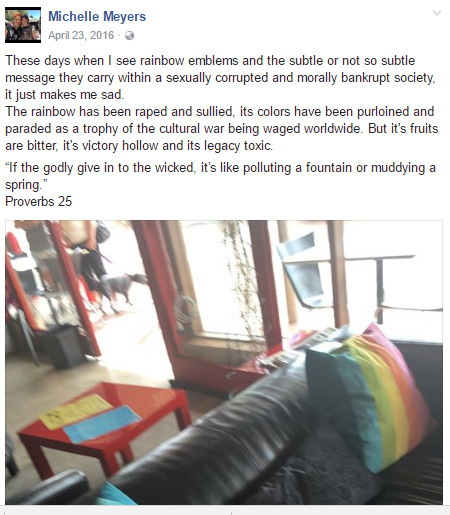 Alongside a photo of a cushion with a five coloured striped pattern, Meyers shared that the sight of a rainbow makes her sad. She said the rainbow has become an emblem for a "sexually corrupt and morally bankrupt society".
"The rainbow has been raped and sullied. its colors [sic] have been purloined and paraded as a trophy of the culture war being waged worldwide. But its fruits are bitter, it's victory hollow and its legacy toxic." Meyers said.
In several other posts Meyers describes gay people as being unnatural, unproductive and unhealthy. The candidate labels the children of gay and lesbian people "fake families".
The story quickly spread around the world and was republished by many media outlets. The Prime Minister was even asked about it in Question Time.
Both Meyers and One Nation have never responded to requests for comment on her claim.
The candidate did publish a post saying she stood by her claim about mind control naming a book by two American academics.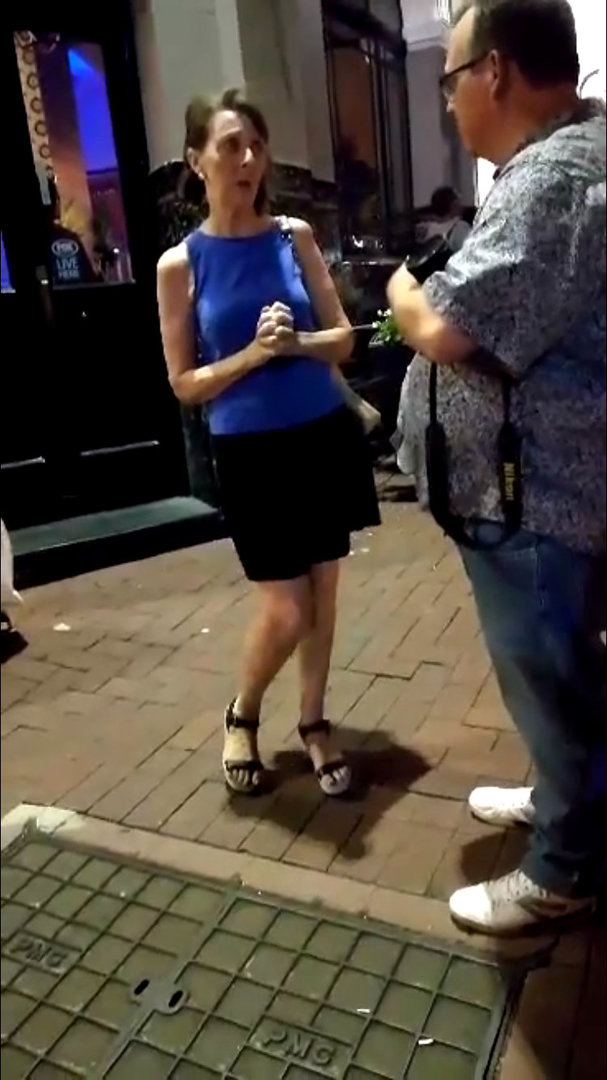 OUTinPerth approached Meyers as she was leaving the One Nation event at the Paddington Ale House. We asked the candidate if she wanted to give any comment in relation to her social media posts.
"You guys trolled trolled me big time," Meyers said, before denying she's made comments suggesting members of the gay community used mind control techniques to build support for marriage equality.
"I never said that." Meyers declared.
"I was misquoted, you never looked into any of the references that I put up and I was told that you were out to bag me because I don't support your view."
Asked if she still believes that rainbow families are "fake families", Meyers replied, "Yeah, they are, they're fake families."
We were unable to ask Meyers any more questions because a security guard representing The Paddington Ale House intervened. The security guard told us we were "harassing" Meyers and we were ordered not to attempt interviews with One Nation candidates near the venue.
Graeme Watson
The Paddington Alehouse was contacted for comment. One Nation has been approached for comment.  
---

Love OUTinPerth Campaign
Help support the publication of OUTinPerth by contributing to our
GoFundMe campaign.