Proximity Festival: Jen Jamieson wants to take you to a higher place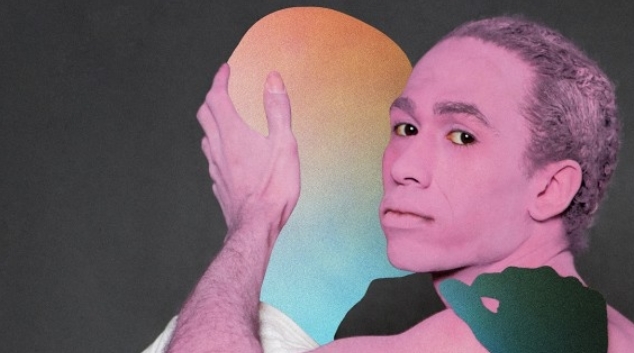 Let's Make Love is a part of a unique, intimate performance platform involving artists and an audience of one in a series of experiences designed to break away from conventional notions of audience and performer interaction.
Jen Jamieson's intent is to take participants "to higher places".
How would you categorise Let's Make Love?
It's a show and it's a performance, it's me but I'm just tweaking who I am to be a little bit more performative.
It sounds cheesy but I'd categorise it as a performance/experience/encounter… or a performative experience.
It's a 20 minute walking tour around the cathedral district in the city, what locations do you take your participant to experience "love in high places?"
Well I'm partly terrified because it's outdoors and I'm worried about the weather. I'm being optimistic that it's going to clear but there are little areas where the audient and I… (I made that word up, it's audience/participant, I'd forgotten that I'd made it up and I put it in a funding application so I hope they figured it out).
The audient and I go on a stroll  with pauses through the cathedral square, I'm being deliberately vague about the locations so they don't come with too many expectations.
You've been funded through Pozible, how important is crowd funding in getting work like this on?
It was partially funded through Pozible, it was match funding so they would match $750 providing we raised that much ourselves.
I have mixed feelings about that because you're pretty much just harassing your friends and family for money which is just weird.
You came up with some very original rewards as incentives for people who funded you like a Uno game with you and your family and an arm wrestling competition with the UK under 11's arm wrestling champion from 1988… did they prove to be effective motivators?
Well he was really gutted because nobody wanted it and so was I… because I just thought it would be hilarious.
The goal of your show is to increase the level of the hormone Oxytocin in the brain of the audient (it's also known as the "love hormone") one definition of how Oxytocin works is that it's produced in the brain when the mind feels that the presence of danger is less.
The activities involved in this and past incarnations of Let's Make Love seem to involve an element of overcoming fear, is this a method of stimulating Oxytocin?
It was fascinating when I was researching this because for whatever reason they're all activities that stimulate Oxytocin. A lot of the research is that you may not be in danger but it's very much about trust, security and bonding. The thing I kept coming back to was it's about doing things with another person…in the presence of another.
With the structure consisting of a 20 minute one on one experience is this intended to challenge or confront the participant?
Not necessarily, what I think is really beautiful about Proximity is that it's about encouraging the closeness of two bodies together, they don't all necessarily literally obey that rule but there's something lovely and a little bit scary about two bodies coming together in a strange situation with just yourself and the artist.
With all this potential extra Oxytocin in their systems what do you hope participants will take away from the experience?
In the process of developing it I saw it as a bit of gentle activism. Kind of along the lines of the John Lennon and Yoko Ono "Love In" and extending that to begin an interaction with someone. It's not necessarily from "peace and love", but having a more generous, human, trusting element that both the participant and I can take away from it.
The Proximity Festival runs from September 26 to October 7. Tickets are available through proximityfestival.com
Clinton Little
Image:- Proximity Festival website
---
Support OUTinPerth
Thanks for reading OUTinPerth. We can only create LGBTIQA+ focused media with your help.
If you can help support our work, please consider assisting us through a one-off contribution to our GoFundMe campaign, or a regular contribution through our Patreon appeal.