Psychiatrists call for parliamentary inquiry into gender treatment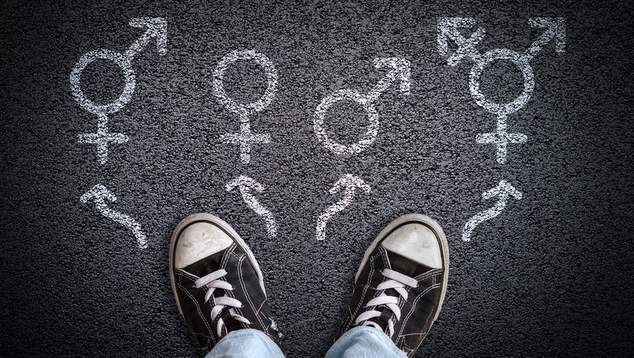 The National Association of Practicing Psychiatrists (NAPP) have published a position statement calling on federal health minister Greg Hunt to order a parliamentary inquiry into the treatment of transgender youth.
The professional association is concerned that there is not enough evidence to show that young people have the intellectual capacity to make long term health decisions and understand the potential side effects of puberty blockers and hormone treatments.
"What level of maturity, intellectual and emotional, does a child need to be able to make these decisions?" association acting president Philip Morris told the Weekend Australian.
The group has now published a detailed statement on what action they'd like to see from the federal health minister, Greg Hunt.
Alongside a parliamentary inquiry they also call for a new set of national standards to be set for the treatment of transgender people under the age of eighteen.
They say the guidelines need to be developed by all medical colleges who have member doctors involved in treating gender dysphoria children, including paediatricians, general practitioners, surgeons, endocrinologists, gynaecologists, psychiatrists.
They also say the development of new guidelines must include the involvement of their organisation and the Australian Medical Association, the medical board of Australia, and other representative medical bodies.
The NAPP do not specifically say why they are not satisfied with the current national standards that were developed by Melbourne's Royal Children's Hospital and have been published in respected medical journals.
One key difference is those standards involved consultation with transgender youth and their families, one group that is left out of the long list of groups they would like to be consulted on a new set of standards.
AusPATH the National Association for Trans Health have previously voiced their support for the current treatment guidelines. They have also been supported by the Australian Psychological Society.
Calls for a parliamentary inquiry have come from several groups. A online petition was launched by a group of six doctors earlier this month that amassed over 200 signatures from current and retired medical professionals who have concerns about the treatment of transgender youth. The same group of six doctors previously delivered a petition arguing that marriage equality would have poor health outcomes.
A change.org petition has also been set up by Sydney psychologist Professor Dianna Kenny. Professor Kenny, formerly of the University of New South Wales, is a proponent of the theory of Rapid Onset Gender Dysphoria who argues that the increase in the number of people claiming to be transgender is due to "social contagion".
OUTinPerth has contacted the National Association of Practicing Psychiatrists to find out more about their concerns.
Graeme Watson
---