No evidence Pulse Nightclub killer Omar Mateen was gay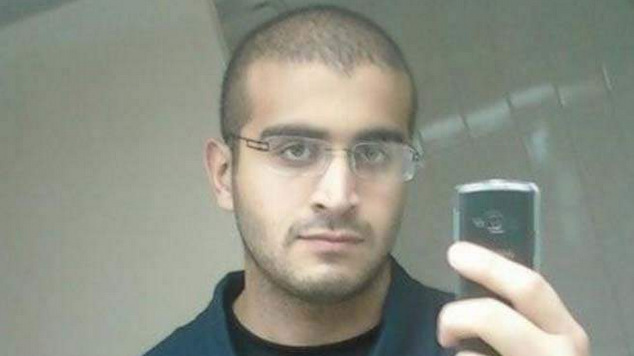 Investigators into the 2016 shooting at The Pulse nightclub in Orlando Florida have ruled out suggestions that the perpetrator Omar Mateen may have been gay, and say he may not have even known that The Pulse was a gay venue.
Mateen, who was 29 years old, shot a killed 49 people and wounded 58 people in the terrorist attack on the nightclub on 12th June 2016.
Investigators say that Mateen most likely only chose his target an hour before the attack was carried out having searched for "downtown Orlando nightclubs".
Following the shooting there were claims in the media that Mateen had previously been seen on gay dating app Grindr and there were suggestions that he had selected the gay club as a target because of his own repressed homosexuality.
Investigators have now ruled out this theory saying there is no evidence that Mateen had ever had a Grindr profile, and noted that most of his searches for pornography were for older women. Investigators also confirmed that Mateen had several extramarital affairs, both with women.
Police believe that Mateen's original target was the Disney Springs shopping and entertainment complex.
However, because the security was tight there, he decided to google 'downtown Orlando nightclubs' an hour before the attack. He did not include 'gay' or 'LGBT' in the search.
Mateen is reported to have asked a security guard at The Pulse nightclub why they were so few women at the venue as was told that it was a gay venue. Investigators say he may have seen this as a "bonus", and there was evidence that he was homophobic.
Mateen's father has previously spoken about his son getting upset after seeing two men kissing.
Details of the investigation became public during the trial of Noor Salman, Mateen's wife, who was listed as a co-conspirator in attack.
Her legal team successfully argued that she did not have any involvement in the planning of the attack.
"She was not his partner, she was not his peer, and she certainly was not his confidant,' one of Salman's lawyers, Linda Moreno said. 'Her only sin was that she married a monster.'
A jury found Salman not guilty.
OIP Staff
---