Queensland MP Stuart Robert announces his retirement from politics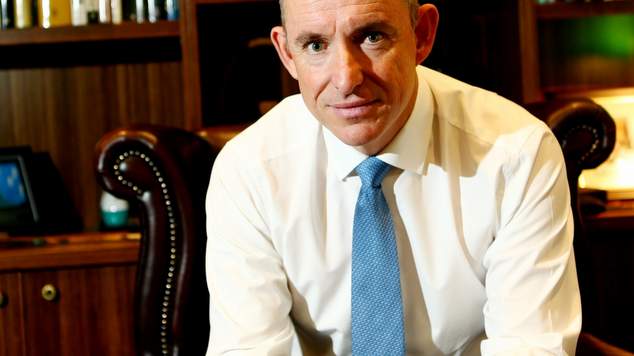 Stuart Robert has announced he will retire from federal politics, triggering a by-election in his Gold Coast seat of Fadden.
The MP announced today that he wanted to "focus on family" acknowledging "my time in parliament has not been the smoothest ride."
His resignation will cause a by-election and other test for Liberal leader Peter Dutton. The part was dealt a blow last month when it lost the by-election for the Melbourne of seat of Aston, the first time a government has won a seat of the opposition in almost a hundred years.
With former Prime Minister Scott Morrison also tipped to resign in coming months, it's likely the party will have to out their energy into retaining several seats.
Former Assistant Attorney General Amanda Stoker has been tipped as a potential replacement for Stuart Robert. Stoker, who was previously in the senate, has launched a media career with a program on Sky News since losing her spot at the 2022 election.
A longtime ally of former Prime Minister Scott Morrison, Robert's political career has been filled with scandals and accusations of incompetence.
Prior to his political career Robert was an intelligence officer in the Australian army and had a successful business career in the IT industry.
He was elected to parliament in 2007 and in 2009 became the Shadow Parliamentary Secretary for Defence. In 2010 he was promoted to being the Shadow Minister for Defence Science, Technology and Personnel.
After the 2013 election he served as the Assistant Minister for Defence in the Abbott government. Under Malcolm Turnbull's leadership he took over as minister for Veteran's Affairs, Human Services and also took on extra responsibilities for the centenary of ANZAC Day in 2015.
After backing Scott Morrison's bid to become Prime Minister Robert was appointed as Assistant Treasurer and following the 2019 election was given the key roles of Minister for the National Disability Insurance Scheme, and Minister for Government Services. In 2021 he was promoted to being the Minister for Employment, Workforce, Skills, Small and Family Business.
In 2014 Robert attended an event in China where a deal was signed between an Australian company and a Chinese state-controlled corporation. The opposition questioned if it was appropriate for the government minister to have been present at the signing, given the chairman of the company was a close friend and Liberal party donor. Robert explained that he had been there in a "private capacity" and was not representing the government.
Prime Minister Malcolm Turnbull ordered an investigation to see if Robert had breached the Ministerial Code of Conduct. He resigned from the ministry in 2016. It was just one of several occasions where Robert's business links were questioned.
In the lead up to Australian changing the marriage laws Robert voiced his support for the 'No campaign. When the postal survey results came in 62% of people in his electorate voted for change. Robert abstained from voting on the subsequent bill to change the laws, telling voters that while he personally disagreed with their views, he would not actively oppose the bill.
Robert has also been heavily criticised for failing to take action on the government's Robodebt scheme. His appearance at the recent Royal Commission into the illegal scheme has been described as hugely embarrassing for the Liberal party.
In 2018 Robert voluntarily repaid $37,975 of expenses he had claimed as internet usage. The revelation of the politician use of taxpayers money to fund his pricey internet bills triggered public outrage.
The same year Robert announced he would bring in legislation to ensure that people's birth gender was always recorded on their birth certificates. HIs declaration came as Tasmania made adding gender birth certificates optional Robert claimed that gender needed to be recorded or the Australian Bureau of Statistics (ABS) would not have the right information to assist the government in planning for the future.
It was highlighted that the Tasmanian change did not make any difference to the information that would be accessible to the ABS – only to what was printed on birth certificates. At the time Tasmanian LGBTIQA+ rights advocate Martine Delaney memorably described Roberts of having the ability to open his mouth and insert both feet.
In 2020 he claimed that the government's MyGov system had broken down because of an internet attack. He later admitted this was not true, telling reporters "my bad" during his explanation.
Today Opposition leader Peter Dutton said Robert's political legacy stood on its own and would not be harmed by the Robodebt scandal.
"I think if you look at his 16 years in parliament, he's contributed significantly to his own local electorate in Fadden," Dutton said.
"He's been a central figure in the Morrison Government, he has been across a number of portfolios and he's at the moment the shadow assistant treasurer, and he's done a good job in that portfolio.
"So, I think his CV speaks for itself."
OIP Staff
---

You can support our work by subscribing to our Patreon
or contributing to our GoFundMe campaign.