Queer Collaborations 07: Alphabet Soup in the Apple Isle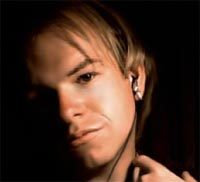 Since its inception in 1991, students from around the nation have travelled each year to various universities to stage the conference Queer Collaborations (QC). This year the Tasmania University Union in Hobart will play host to the 17th annual LGBTIQ conference under the theme 'Alphabet Soup: The A-Z of Queer Diversity in the 21st Century'. OUTinPerth recently spoke with Brad Harvey, the 2007 QC Convenor.
When asked why the conference was considered unique and relevant by many in the community, Harvey explained, 'QC is the peak annual national conference of queer uni students in Australia. No other forum can claim this, so QC is unique by virtue of existence in the queer student community'.
QC is a forum that has a long history of bringing together queers of diverse backgrounds and experiences, creating an invaluable opportunity for raising discussion and awareness, whilst affirming open debate, ideas and action surrounding issues of priority, concern and general interest. Harvey said, 'There are a myriad of subcultures that exist in the queer community. Whilst we are aware of the core issues that affect us in relation to wider society, there is so much that goes on that maybe we aren't aware of. I feel QC addresses that'.
With the theme chosen well in advance, Harvey believes there are many letters that denote the different aspects of queerness. 'We wanted a phrase that would be representative of the broad diversity in the queer community. The tagline of the conference is 'The A-Z of Queer Diversity in the 21st Century', so Alphabet Soup seemed like a great concept. Through this we want to explore where the queer community has come from and where it is going', he said. Mr. Harvey also highlighted why the Apple Isle was well suited to host such an event, citing a winery, a brewery and a chocolate factory within 45 minutes of the conference venue! On a more serious Tassie note, Harvey declared, 'we have the most progressive laws in so far as same-sex relationship recognition. We may not have Oxford Street, but we do have some great queer and queer-friendly venues that are getting on board with QC. The University of Tasmania is categorised as a regional campus, and I feel this is particularly important for queers that come from small and/or regional campuses because the unique issues they face are not always at the fore when QC is hosted at a major metropolitan centre'.
This year the conference will be placing particular emphasis on the issue of queer mental health. OUTinPerth can reveal prominent national gay rights activist Rodney Croome will be speaking about his experiences with queer liberation. Many social events are also planned to continue the fun outside of the conference. With preparations well underway, the QC 07 organising collective is in the final stages of confirming keynote speakers and opening registrations. 'It has been quite a lot of work but we are slowing down now as things are coming to fruition', Mr Harvey explained.
QC runs from the 9th 'til 13th of July. For more information check out www.qc.org.au