'Quest for Love' Documentary Seeks Support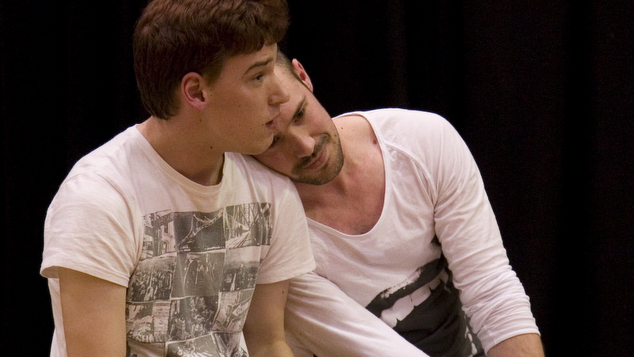 A new documentary is seeking community support through a crowd funding campaign.
Thomas Banks' Quest for Love is an heartwarming and direct look at modern dating through the eyes of a young gay playwright who has cerebral palsy.
A deeply personal story which has been four years in the making, this film aims to smash stereotypes around sexuality and disability.
The creative team behind the film are excited to announce that this new documentary has just been successful in the Creative Partnerships Australia MATCH funding program.
The partership provides up to $10,000 in matched funds – meaning that every dollar raised in the upcoming Pozible campaign will be effectively doubled to help finish the film.
Thomas Banks' Quest for Love reveals a determined young man looking for love in all the wrong places – online dating sites, sleazy nightclubs and seedy gay saunas. He struggles to disclose his disability to potential lovers and experiences many dates that go wrong.
As his own personal story unfolds, so does his autobiographical play, "The Power of Love" in a life meets art story.
Check out the Pozible campaign here: http://pozi.be/thomasbanksdoco
"We have a large audience waiting to see the final cut of Thomas Banks' Quest for Love, so a Pozible campaign is the best way to raise funds for it's completion – and bring that audience on a journey with us," said director Pip Kelly, who has been following Thomas with her camera for the past four years.
"Also because the topic is still quite taboo we want to show that the public are very keen to see this story on screens and finally smash a few stereotypes. "
Thomas is a passionate advocate for people with disabilities as well as the gay community. In one scene in the film, he crashes the red carpet at the Logies to ask stars "Why are there no people with disabilities on TV?"
Yet, when it comes to matters of the heart, do people's reactions to Thomas' disability prevent him from finding true love?  And most importantly, will he learn to love himself before opening night?
'Thomas Banks' Quest for Love' launched their Pozible campaign earlier this week . Thanks to Creative Partnerships Australia's MATCH program, every dollar contributed to this campaign will be matched dollar for dollar provided they reach campaign target of $10000.. The expected release date of the film is late 2015.
OIP Staff