Quiver: Shoeb Ahmad steps out with a new sound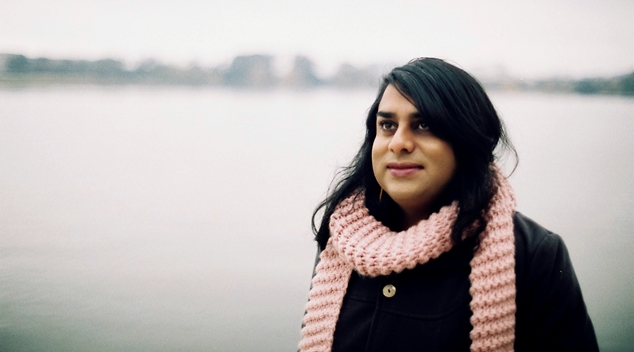 Australian musician Shoeb Ahmad is heading to Perth this month for three special gigs, launching her new album Quiver, and performing at the Revelation Film Festival.
Speaking to OUTinPerth, Ahmad explains how her latest project in her long career is her most personal, entwined with her own experience as a transgender woman.
"The music for Quiver was written quite a long time ago. Initially the idea was to write organic, live music, rather than the electronic stuff I'd been doing and still do," Ahmad said.
"The music was coming along but I realised I didn't really have anything important to say lyrically so I just sat on it for quite a while."
"Over the last three or four years, I have really been questioning my identity as a whole, but the notion of gender was one of those things. It became quite clear to me that I was definitely not male so I was exploring the notion of being genderfluid, or bigender."
Ahmad said things began to become clearer when she was able to define herself as a transfemme person.
"While that was all happening in the background of my everyday life, my personal life, my work life… I was compartmentalising that part of myself and it became something I would take on the road with me, with only a few days here and there to be femme."
"In 2016, I had a few days booked into a hotel in Melbourne so I could live as female. Unfortunately during that time I experienced a robbery… they took all of my musical equipment, my wedding ring, all of these things that are dear to me. I felt I was targeted because I checked in male, then presented as female for my stay."
"I felt violated… I thought I was dealing with it okay, until I had to deal with the police, the hotel staff, all these people in a moment of weakness."
Ahmad shares that she headed to the studio to process the horrifying experience, and the lyrics started to form around her music.
"These words kind of came out about what I'd been feeling, saying 'Yes, I am a woman,' and I was able to accept that in that moment."
"I'd never done anything so up-front and personal in my whole musical life. It was nice to know I could do that, but it was more that I had to do it for myself. To say it's okay to be who I am."
Shoeb Ahmad will be launching Quiver at Rev Music Days at the Rosemount on Thurs 12th July. You can also catch Shoeb Ahmad playing with Tangents at the Rosemount on Sun 22nd July.