Racism & the queer community: The rainbow never shined so white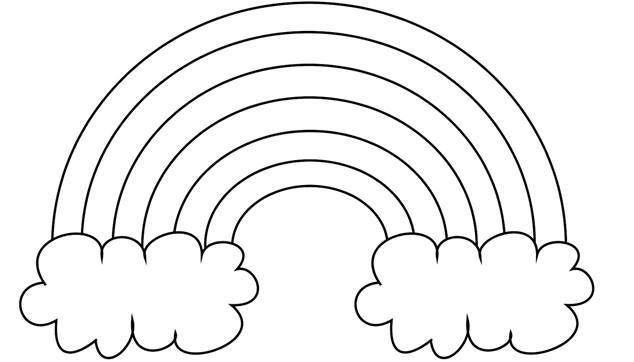 Once again, I am testing my mental health by reading the comment sections about the addition of the brown and black stripes to the pride flag in Philadelphia. But then, being black and gay has been the mental health test of my life.
Coming from Brazil – ranked the world's deadliest place for LGBT people and possessing a shocking history of police brutality mostly towards young black men – it was a complex process to come to terms with these two attributes of my identity, and I often wondered which one was harder. My experience is not an uncommon one.
Being raised as part of an extensively Christian family in Brazil made me terrified of being gay from a young age. That used to torture me and take so much of my headspace, that having dark skin and being stripped of rights because of that was not in my mind as much at that point.
After struggling with my gay identity and finally coming out, the relief and freedom I felt were unbelievable. I could breathe, I had finally found my people. I had finally resolved my life's biggest challenge. Or so I thought.
Around that time, I also started to realise that my skin colour seemed to be a problem for other people. As school years progressed I would see less and less people who looked like me in the classrooms. Starting University, the few black people I would see would be invariably questioned if they were there because of the institution's affirmative actions. Truculent police searches, racial slurs, being followed by security, surprise about academic performance, I could see it all now.
And sadly, when I turned to the LGBT community, I could see it too. When our bodies are objectified, our sexual performance fetishized, or we do not fall under the "preferences" of "no blacks/no Asians" (straight to the point: not a preference), we are left with no alternative but to finally face what comes with being a black/brown LGBT person: loneliness.
Australia was not much different for me. Along with all the above, having a white partner and going around mostly white environments, we cannot go to one social gathering without being reminded that I am "so exotic", or hearing "I had a brown/black boyfriend once", or assuming who is the top and who is the bottom – that is, when people actually direct the word to me. All of this translates into: "you don't belong".
These remarks we brown and black LGBT people hear are only a symptom of a broader structure, inside and out the LGBT community. A structure that insists on telling us we are less; less worthy of love, less worthy of a voice, less worthy of attention, less attractive, and altogether lesser.
It is a confronting thought, but the LGBT community is a construct based on whiteness, that is, on the privilege of thinking of oneself as non-racial or the "standard". In this mindset sexual orientation and gender identity are understood implicitly to encompass all people, regardless of race, therefore the antiracism confrontation of the Philadelphia flag would be a concern that is out of the scope, or something that weakens the movement. And that is just not true, brown and black skin are perceived before gender identity or sexual orientation, which brings to the table experiences that white LGBT people just don't grasp, and that is why we can't be left out of the conversation.
So, please, do not say say "I don't see colour", it doesn't help. We all see colour (you all could see it very well when the rainbow seemed a bit different). "Not seeing skin colour" is denial in acknowledging the privileges you posses and the spaces where you have a voice.
It would be just so refreshing to witness a person of colour attempting to bring their struggles into the LGBT community and not having their concerns dismissed or lessened. It would be just so revolutionary for us to hear "good on you, I am with you".
Eduardo Araújo
---
Support OUTinPerth
Thanks for reading OUTinPerth. We can only create LGBTIQA+ focused media with your help.
If you can help support our work, please consider assisting us through a one-off contribution to our GoFundMe campaign, or a regular contribution through our Patreon appeal.