Reflections on 365 days without a drop of alcohol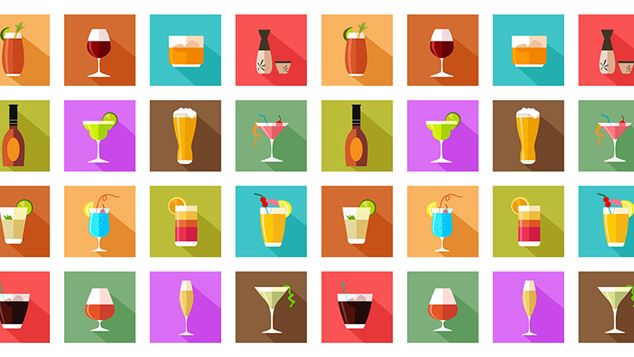 On December 23rd 2017 the OUTinPerth team ended the last working day of the year with a friendly get together with friends and business colleagues.
We drank wine, shared plates of food, compared notes on the challenges of running smaller business, and traded our plans for the Christmas and New Year break. The glass of wine I drank at that party was the last time I consumed anything alcoholic.
I'd actually had very few drinks in the preceding year. After being diagnosed with diabetes I began the challenge of living a much healthier lifestyle. Continually learning more about how my body actually processes food and drink, I'd been through a process of continually measuring blood sugar and making dietary adjustments.
Friends would ask if alcoholic drinks made a big difference, and I'd joke that it was more the effect of the pizza that pick up on the way home from the pub, than the actual drinks you had, and while there is an element of truth in that – drinks, and their mixer, do have an effect.
I wondered if I could go a whole year without drinking alcohol, and today marks day 365 of that challenge. Along the way it's given me the opportunity to reflect on how alcohol influences our lives.
The most startling observation is that when you don't drink – people assume you're a recovering alcoholic – what other reason could there be? When offered a drink in social situations I'd ask for a diet soft drink or a glass of water and when people found out I wasn't drinking alcohol they'd congratulate me on my sobriety.
"Good on you, well done for getting that under control" people would say. Which was alarming because I could only recall two or three occasions in the last decade where I'd ever had more than two drinks in a single evening. So foreign is the idea of an alcohol free lifestyle, the only explanation must be some form of addiction.
I've also found at parties and events I have nothing to do. You drink a glass of water so much faster than an alcoholic drink, so in no time you have an empty glass. I kept finding myself not knowing what to do with my hands. Also having to go and get a new drink from the bar is the perfect way to get out of conversations that are really boring. So often I was trapped without an escape option.
As the months went on I found myself wondering why I was so unadventurous in my drinking choices. I was a creature of habit. I'd drink Corona at The Court Hotel, white wine at theatre functions, I'd always order the same cocktail at Connections. At one point I'd begun to work my way through Connections cocktail menu, but I'd really liked the first option I tried and just kept ordering it over and over, week after week. When friends went to the bar, they'd always bring me back the same drink – gin and tonic.
Before getting stuck in a rut with gin and tonics, I'd drunk Black Russians for about a decade. One memorable night at a gay bar in NYC I'd ordered one and the bar man had gently waltzed over to a colleague to quietly ask what a Black Russian was? Having been whispered the ingredients he came back and filled a tall glass half with vodka and half with Kahlua, and charged me five dollars. I asked for coke on the side. I made sure he was my barman all night. It was one of the best night's out ever.
In a world without alcohol I wondered why I hadn't been more adventurous, why didn't I drink scotch or rum, shots of ouzo, lashings of tequila, or small glasses of sherry. On a trip to Italy we brought the obligatory bottle of Limoncello, it's been sitting in the fringe ever since. We don't have a big fridge and it takes up a fair amount of space. Why didn't I drink the Limoncello at least?
After six months I moved all the alcohol in the cupboard at home up on to the top shelf, so it was out of the way. Why do we have a massive bottle of mango flavoured vodka, presumably a duty free purchase. Just how old is that bottle of Midori?
Aside from generous New York bartenders, and menu launch parties at the now defunct Luxe Bar, I never had more than one drink on any given night. So I can't tell you about a life without hangovers, I rarely experienced them beforehand.
When I was a high school student my biology teacher came into class one day nursing a massive hangover. He threw out the lesson plan and dedicated the entire class to explaining why you get hangovers, and what steps you can take to avoid them. It was possibly the most valuable piece of education I received throughout all of high school.
2017 was the first time since I was a teenager that I wasn't drinking alcohol. My second teenage job was in a liquor store. Back in the 1980s you could work in a liquor store as a teenager, you just couldn't serve customers.
Two or three nights a week I worked moving pallets of beer around on a forklift, cutting slabs of Swan and Emu into half cartons with a stanley knife, stocking bottles of wine on the shelves. Sometimes at the end of a Saturday night shift my boss would pass me a bottle of vodka if he knew I was off to a house party.  It's a job I kept through High School and University.
My first career was in the casino industry working as a croupier on the night shift at Burswood. After long hours of dealing Blackjack or Baccarat, my colleagues and I would head up to the bar of the casino and drink beers or vodka or shots of Sambuca. Croupiers who drank in the bar got to know the Pit Bosses, and Pit Bosses who got to know you handed out the more interesting assignments, and put you forward for new opportunities.
Later I went on to work in the film and television industry, filled with premieres, conferences and soirees. Very quickly you learned that deals were done in the bar at conferences, job opportunities arose after a few rounds of drinks. It was all about who knew you, and they got to know you over drinks.
In the media we are constantly invited to events, theatre, film, bar openings, restaurant openings, art gallery openings, an endless series of invites to launches. People ask if not drinking has saved me a fortune? Not really. I was rarely paying for the drinks in the first place.
I do have amazing skin though, a makeup artist asked me if I was a non-drinker while she was preparing my face for a TV appearance. Complimenting me on my good skin colour she asked if was a teetotaller, sharing that she could always tell how much people drank by their skin tone.
It's been 365 days, experiment over, lessons learned, the Limoncello is getting drunk first.
Graeme Watson

---

Love OUTinPerth Campaign
Help support the publication of OUTinPerth by contributing to our
GoFundMe campaign.