Removing historical homosexual convictions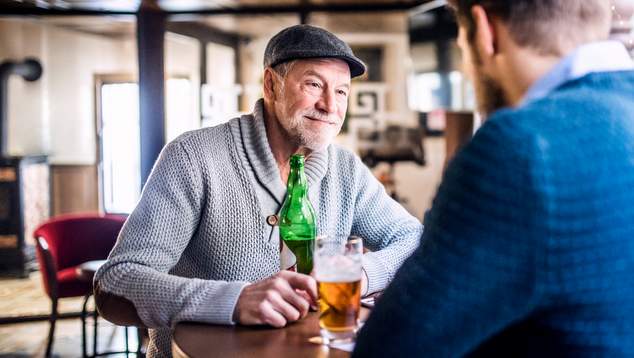 Last year the legislation allowing historical homosexual convictions to be expunged from people's criminal records passed through parliament. Now the scheme is up and running and people who were convicted of offences because they were gay can apply for an expungement.
It is anticipated that around 250 people will be eligible to have their convictions wiped from their criminal record. We chatted to Kati Kraszlan, the Commissioner for the Victims of Crimes, about how the scheme works.
Is there a timeline on how long this scheme will run for? Is there a cut-off date for when people must put their applications in?
The scheme operates through legislation and is not time constrained, so there is no cut-off date. When someone is ready to make an application then they can either contact the office of the Commissioner for Victims of Crime or download an application form online at Justice.wa.gov.au
What types of convictions can people apply to have removed from their records? Are there any convictions that won't be removed?
An important component of this process is that you do not have to prove that your conviction should be expunged, the government needs to prove that it should not.
If people were convicted of the following offences then they can apply to have them removed from their records. People may also be eligible if their conviction was for an offence of attempting, conspiring with another person, or inciting another person to commit one of the offences listed in the table.
At this stage only convictions under the section of The Criminal Code in operation during the dates listed in the table are eligible for expungement. However the Act does provide for the list of eligible convictions to be expanded.
If you were convicted for a historical homosexual offence involving consensual homosexual activity under a different section of The Criminal Code or another Act of Parliament which is not listed in the Schedule, you should contact the Office of the Commissioner for Victims of Crime outlining the details of your conviction, including the section number of the Act you were convicted under and they will then see if you are eligible.
Convictions involving any form of sexual assault or sexual activity involving a minor will not be expunged.
Is the removal of conviction published anywhere or is it completely confidential?
The application process and removal of the conviction is completely confidential, no one other than the applicant will know that an application has been made. You must however give your consent for your official criminal records to be disclosed to the Director General of the Department so that a decision on your application can be made.
Once the conviction is expunged, approved applicants will no longer need to disclose it, including when giving evidence under oath about their criminal history. An expunged conviction is no longer taken to form part of the official criminal record.
For people applying on behalf of deceased relative, what happens if they don't know all the details – is there any way they can get additional help?
Anyone who wants help in understanding the application process, completing an application form or discussing if they are eligible should contact the Office of the Commissioner for Victims of Crime on 08 9425 2977.
Head to www.justice.wa.gov.au to find out more about the scheme.
Graeme Watson, image: stock image.
---
| | | |
| --- | --- | --- |
| The Criminal Code | Dates in force | Description |
| 181(1) or (3) | Before 23 March 1990 | Carnal knowledge of any person against the order of nature or permitting a male person to have carnal knowledge of him or her against the order of nature |
| 184 | Before 21 September 2002 | Any male person who, whether in public or private, commits any act of gross indecency with another male person, or procures another male person to commit any act of gross indecency with him, or attempts to procure the commission of any such act by any male person with himself or another male person, whether in public or private |
| 186(1)(a) | 23 March 1990 to 21 September 2002 | Any person who, being the owner or occupier of any premises, or having or acting or assisting in the management or control of any premises, induces or knowingly permits any person of such age as in this section is mentioned to resort to or be in or upon such premises for the purpose of being unlawfully carnally known by any man, whether a particular man or not, is guilty of a crime… if the person is… a male under the age of 21 years |
| 187(2) | 23 March 1990 to 1 August 1992 | Any male person who has or attempts to have carnal knowledge of a male under the age of 21 years |
| 189(2) | 23 March 1990 to 1 August 1992 | Any male person who unlawfully and indecently deals with a male under the age of 21 years or who procures such a male person under the age of 18 years to so deal with him or another male child, or who permits such a male person under the age of 21 years to so deal with him |
| 322A | 1 August 1992 to 21 September 2002 | Sexual offences against a juvenile male (being a male between the ages of 16 and 21 years) |