Renewed calls for LGBTIQA+ Human Rights Commissioner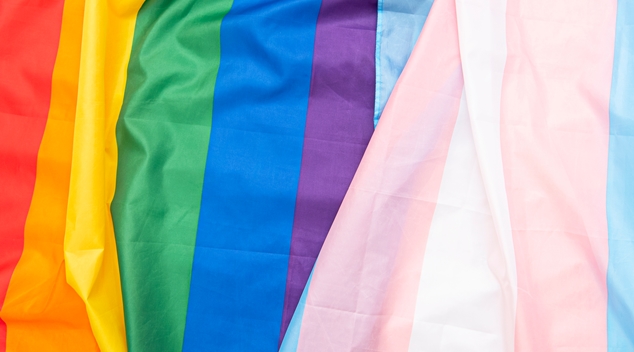 LGBTIQA+ advocates are once again urging the Australian Human Rights Commission to install a dedicated LGBTIQA+ Human Rights Commissioner.
The calls come as attacks on LGBTIQA+ communities and individuals become more frequent across Australia, both online and at community events.
Transgender people and drag story time events have been explicitly targeted, with recent story time events been protested by anti-LGBTIQA+ groups, or cancelled citing safety concerns.
Greens Senator Janet Rice recently raised concerns over these escalating attacks with Australian Human Rights Commission (AHRC) President, Emeritus Professor Rosalind Croucher, during Senate Estimates.

When asked what the AHRC has been saying about anti-transgender and anti-LGBTIQA+ discrimination and vilification, Professor Croucher said they have not made specific representations on these issues to the Attorney-General's office.
Senator Rice went on to ask if the AHRC's lower profile in the LGBTIQA+ space is something that should be rectified.
"We need to make sure that we direct our resources where we can have the most impact," Professor Croucher answered.
"If we have not been as prominent as we could have been in this area, it's explained in the way that I've described it. I would look forward to increasing our engagement with such issues, which are important for a particularly vulnerable cohort."
Equality advocates Just.Equal Australia say the Commission's silence highlights the need for a dedicated Commissioner for LGBTIQA+ rights.
"LGBTIQA+ Australians, and especially trans and gender diverse people, need allies in our struggle against a rising tide of hate and the AHRC needs to massively step up its allyship," spokesperson Sally Goldner said.
"The Federal Government must urgently appoint a dedicated LGBTIQA+ Human Rights Commissioner at the AHRC to focus on countering LGBTIQA+ discrimination."
"The AHRC should also establish an LGBTIQA+ advisory group to remind it just how serious the problem is and how important its advocacy can be."
Ms Goldner said that in 2016 and 2019 Labor explicitly supported an LGBTIQA+ Human Rights Commissioner but has since "gone soft" on the idea at exactly the time a Commissioner is needed most.
"The Federal Labor Government has an explicit commitment to religious vilification protections but not LGBTIQA+ vilification protections."
"We call on the Government to ensure all Australians are protected from vilification, not just some."
"The increasingly loud voices of hate against LGBTIQA+ Australians make an eloquent case for strong, national LGBTIQA+ vilification protections as soon as possible."
---
Do you need some support?
If you are struggling with anxiety or depression, support and counselling are available from:
QLife: 1800 184 527 / qlife.org.au (Webchat 3pm – midnight)
QLife are a counselling and referral service for LGBTQIA+ people.
DISCHARGED: [email protected] / discharged.asn.au
Discharged is a trans-led support service with peer support groups for trans and gender diverse folks.
Lifeline: 13 11 14 / lifeline.org.au
Beyondblue: 1300 22 4636 / www.beyondblue.org.au
---

You can support our work by subscribing to our Patreon
or contributing to our GoFundMe campaign.