Review: The Birdcage – Boylesque Edition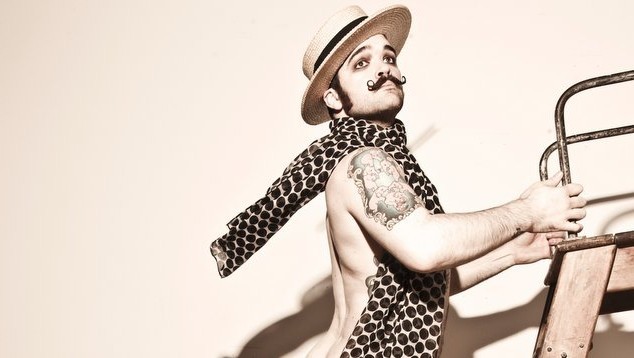 The Birdcage: Boylesque Edition | Empyrean | Until Feb 21 | ★ ★ 
Twisted Vaudeville Circus flip traditional gender roles upside-down in their all-male revue, The Birdcage: Boylesque Edition. Hosted in the luxurious Empyrean theatre, I had high hopes for the show scoring one of the most comfortable venues at Fringe World this year.
My attention was immediately piqued when the host brought out her gorgeous, dimwitted assistant which she endearingly called Puppy. Puppy's goofy (and pleasantly shirtless) antics with the host carry the show between the individual boylesque acts.
As the acts begun, I found myself underwhelmed by the individual performers. Mr Boylesque Australia 2014 Charlie D Barkle opened the show with a striptease that got a little lost in the immense theatre. Trash Valentine performed a feather dance that was just missing that extra kick – perhaps some set pieces or lighting that set the mood in the vast, mostly empty space.
Russell Bruner kept his clothes on for an excellent and kitschy scat number that could have been Tom Waits had I closed my eyes, followed by an incredible flame throwing act that far exceeded my expectations (for all you geeks out there, he was serving me Starcraft Firebat realness).
What I thought would be a boon for the company, having a large cushy venue, actually detracted from what could have been a sensuous, intimate showcase. Overall, I felt the show was a little lacking in pizzazz, but with some star performers in unexpected places (Hi Puppy!).
Leigh Hill