Review | DIVAS – All Male Revue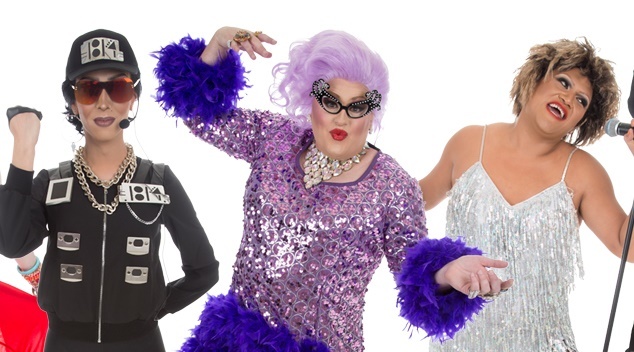 DIVAS – All Male Revue | Connections Nightclub | Until Feb 18 | ★ ★ ★ ★ ★ 
I've seen a lot of drag this Fringe season and as a long time fan of the local scene, the diversity and talent of Perth performers never ceases to surprise, amaze and entertain me.
DIVAS – All Male Revue under the leadership of producer, hostess and fellow star Feminem takes the traditional drag art of celebrity impersonation to the Connections Nightclub stage with a showcase of all your favourite famous ladies.
Katya Kokov, Ruby Jewelz, Amanda Love, Veronica Jean Jones, Delvira Midnight and Fem herself each take their turn in the spotlight as a musical icon, typically worshiped by your standard gay man.
In classic showcase style, the rotating cast perform one by one after being introduced by Fem whose costume changes made for a show in themselves. Fem opens the show by transforming into Adele on stage, taking to the mic to lip sync along to a short medley of Hello and Rolling In The Deep.
The two-song motif continues throughout, as we hear songs from Shania Twain (Midnight), Kylie, Christina and Cyndi Lauper (Kokov), Dame Shirley Bassey (Love), Ariana and Janet (Jewelz), Meghan Trainor (Jones) and a plethora of other favourites.
Each queen physically embodied the performance style of their chosen diva with aplomb, and visually while they may not have looked identical (of course) – all of the visual queues and costuming made everyone easily recognisable without Fem's introductions. I've must admit though, despite being announced as Janet I thought it was Michael taking to the stage… until Jewelz' stunning costume reveal.
While all of the talent's performances were strong, there were some clear stand-outs. Katya's incredible ability to not miss a syllable with every song was astounding and Fem's physicality while embodying Dame Edna Everage really sold the bit. Amanda Love's Tina Turner was absolutely spot on and wonderfully high-energy, just like the diva herself, and had the audience literally screaming for more.
Though the consensus in the crowd was clear, it was Veronica Jean Jones who stole the night with her pitch perfect impersonation of Liza with a Z, frantically sweeping to each corner of the stage with Minnelli's trademark flair. Jones never fails to bring absolutely everything she has to every spot and DIVAS is certainly no exception to her standard.
Overall, DIVAS is both an excellent showcase of local talent and one of the most entertaining shows appearing at this year's Fringe Festival. Another triumph for the Perth drag scene on the fringe circuit in 2017 and well deserving of the roaring standing ovation it received on its opening night.
DIVAS – All Male Revue will be at Connections Nightclub until Saturday February 18th. For more information, head to fringeworld.com
Leigh Hill