Review | Emerald Fennell's 'Saltburn' is a confronting gothic horror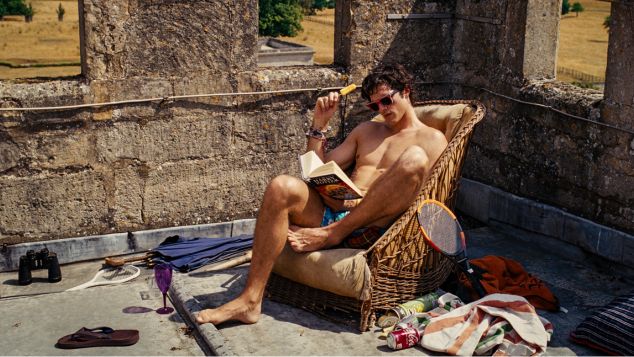 Saltburn | Dir: Emerald Fennell | ★ ★ ★ ★ ½ 
Written from his experiences at Oxford University and his friendships with the British aristocratic set, Evelyn Waugh's 1945 book Brideshead Revisited allowed readers to become voyeurs into the upper-class privilege of the obscenely wealthy British aristocracy.
The very seductive Saltburn is a similar tale of desire and darkness in the hermetically sealed lives of an eccentric family living in the grandest of Britain's houses. Brideshead Revisited, which was made into a television series and a film, featured a flawed gay man who was not able to get the life he wanted.
Similarly, scholarship student at Oxford University, Oliver Quick (Barry Keoghan) is an outsider. In the opening narrative he confesses that he loves the charismatic Felix Catton (Jacob Elordi) who invites him to his family's sprawling estate Saltburn for a summer of decadence and debauchery.
Oliver is distinctly out of his depth in the lavish surrounds of Saltburn, it is obvious that he can never truly belong, and he might just be that summer's plaything for the wealthy Felix and his family. Felix, however, is disarmingly generous as well as being downright gorgeous.
Oliver tries to find his way in this new world which has some absolutely outrageous moments, thanks mainly to Felix's parents (Rosamund Pike and Richard E Grant), that are both horrifying and hilarious at the same time. The film starts out as darkly funny before the laughter stops and Saltburn becomes the location for a horror.
Connections can be made with writer/director Emerald Fennell's previous film Promising Young Woman (2020), where Cary Mulligan's character in the black comedy / crime drama is haunted by a traumatic past and goes over the top when vengeance trumps trying to forgive.
As in this previous film, Fennel shows that she likes to shock the audience. Some of the scenes in the later part of Saltburn are quite confronting and uncomfortable for the audience.
Some scenes will stay with you for a long time as the characters reveal ulterior motives in this horror of Gothic proportions.
Lezly Herbert
---

You can support our work by subscribing to our Patreon
or contributing to our GoFundMe campaign.