Review | Feeling Way Too Good: Songs of Michael Buble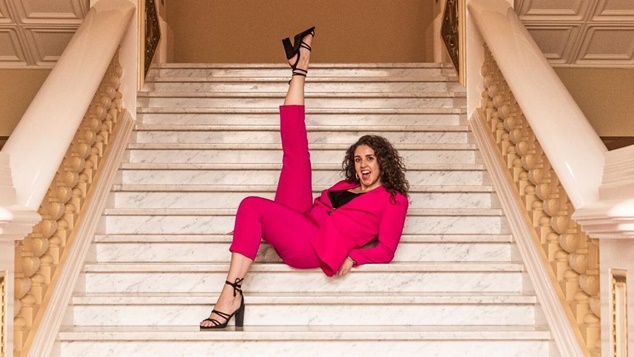 Feeling Way Too Good: The Songs of Michael Buble | State Theatre Centre | Until 29 Jan | ★ ★ ★ 
Northbridge was absolutely heaving with people as we stepped out to see Feeling Way Too Good: Songs of Michael Buble. With all the lights and the Fringe venues and the walls of the WA Museum Boola Bardip lit up with an Alice in Wonderland animation, in celebration of their current interactive exhibition the Perth Cultural Centre is a magical place right now! The vibe is electric and once the sun goes down the nights are cool in every sense of the word.
Feeling Way Too Good: Songs of Michael Buble is playing in the Courtyard of the State Theatre until and including Sunday the 29th January. If you are looking for a chill performance of swing in a relaxed setting that will still leave you time afterwards for a wander around then this is definitely the show for you.
Lisa Woodbrook's impressive vocals are paired with comedic banter, in the style of Frank Sinatra and Dean Martin. The high-quality musical accompaniment as Lisa takes you through much loved and familiar numbers makes for a strong ensemble performance.
The audience was absolutely up for the regularly invited participation and the final songs had people dancing in the aisles. There's an on-site bar to enjoy with the quality music and Lisa's performance ended to enthusiastic applause.
It's safe to say the audience was left wanting more; after Lisa exited the stage the audience stayed seated, and it wasn't until the band members left the stage also that the crowd finally started to slowly dissipate. I'm not sure there can be a greater review than that!
See Feeling Way Too Good: The Songs of Michael Buble until 29th of January. For tickets and more information, head to fringeworld.com.au
Kate Salinger is a proud PFLAG+ Perth Mum, with a once upon a time background in dramatic arts. Kate enjoys writing and photography and active resistance of oppression. 
---

You can support our work by subscribing to our Patreon
or contributing to our GoFundMe campaign.