Review | Greta Gerwig injects 'Little Women' with new life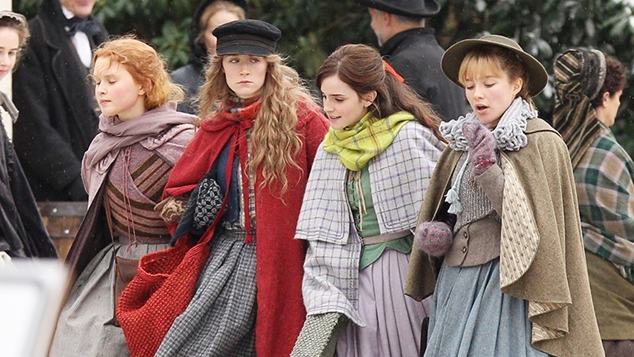 Little Women | Dir: Greta Gerwig | G | ★ ★ ★ ★ ★ 
Written 150 years ago by Louisa May Alcott, Little Women seems to be a timeless story. One of the earliest works of fiction for young girls, it has inspired eight film adaptations as well as Broadway productions, an anime series and even a television musical. Rather than recreating the interesting historical drama faithfully, the director of Lady Bird has spiced it up and injected it with new life.
The largely autobiographical coming-of-age story plumbs the youthful exuberance of the March four sisters – aspiring writer Jo (Saorise Ronan); a more traditional Meg (Emma Watson) who wants to marry; the shy and kind Beth (Eliza Scanlen) who fights a recurring illness and the willful Amy (Florence Pugh) who is the youngest and is determined to leave her mark on the world.

Living with their mother (Laura Dern), the family struggles to survive while their father is away fighting in the civil war. While not as poor as some of their destitute neighbours, life certainly has more trials than those of their wealthy Aunt March (Meryl Streep) and the son of their wealthy neighbour Theodore 'Laurie' Laurence (Timothée Chalamet) with whom they develop a friendship.
The narrative jumps back and forth in time as the girls become young women and have to navigate romance, economic realities and gender expectations. Sisterly bonds are tested as each determines their own direction in life but this is not a staid period piece. With outstanding performances all round, each character is a flawed force of nature to fall in love with.
Thanks to detailed staging and exquisite costumes, 19th century New England comes to life to show how far we have come as a society. But Greta Gerwig also highlights the lingering satisfaction that we seek to have everyone paired off and living happily ever after.
As Anne Boyd Rioux says in her book Meg, Jo, Beth, Amy: The Story of Little Women and Why it still Matters, the reason the work has remained so vital is that "we continue to wrestle with what it is to grow up female".
Lezly Herbert
---