Review | If It Be Your Will: A Tribute to Leonard Cohen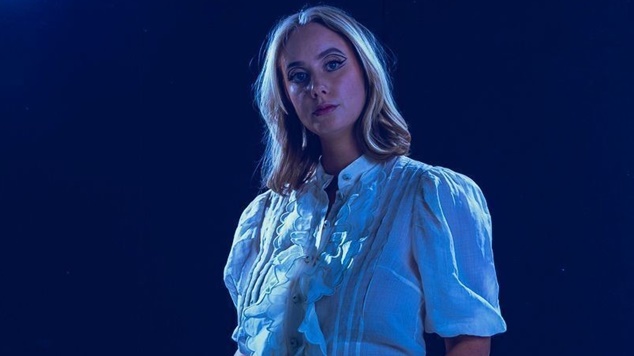 If It Be Your Will: A Tribute to Leonard Cohen | The Jonesway Theatre | Until 5th Feb | ★ ★ ★ ★ ★  
 One of the brilliant things about the Fringe World Festival is not just discovering new talent, but also discovering hidden gems of venues and that was the case tonight. This event was held at The Jonesway Theatre, which has been open since last March.
Intimate but elegant, this was a very cosy venue on a warm summer evening, with a sold-out show.  The teeny, tiny performance space was adorable and although my partner was concerned with being deafened by the proximity of the musicians, the sound was managed perfectly.
As the house lights dimmed, a woman sitting next to me said to her companion on her other side "I've never been to a Fringe show before!". I'm tipping she'll be going to more! Sylvia Corne, who has pulled together this show as well as performing in it, started by saying that there were only a handful of tickets left for an added performance on Friday.  Saturday and Sunday's performances are already sold out!
Reading through the event information on the Fringe website it is clear that Sylvia Corne is a Fringe regular. When the crowd were asked if they'd seen her perform before there were many enthusiastic cheers. After the show, when the performers mingled in the foyer with their proud families and friends, someone asked if they performed together regularly. They responded that they had just come together for Fringe. This explains the feeling this reviewer had, intermittently, of the ensemble being many singular performers sharing the same stage.
This was a great concept for a show and was very well received. The singer has brought together some stellar musicians and in fact may have done her job too well. Although Sylvia Corne gave an excellent and polished performance, her performance was matched by the others in the group. Beau Haines on drums and Greta Andrews Taylor on bass gave skillful and engaging performances.
The performances by Henry Clarke on vocals and guitar and Verity Breane on vocals and keyboard were beautiful. Each time Henry sang it was such a pleasure to listen to him and while Verity offered mainly backing vocals and seemed a slightly more reserved personality, her part in the Leonard Cohen classic Hallelujah blew our socks off! A beautiful voice.
For this reviewer the night belonged to Mae Anthony, she played guitar, mandolin and the occasional keyboard as well as singing her heart out. While Sylvia was accomplished, and professional, Mae's passionate performance appealed to this reviewer's wild heart. It is not hard to imagine Anthony, Breane or Clarke headlining their own Fringe shows next year and this performance not only paid tribute to the work of Leonard Cohen but to the abilities of the performers themselves.
 until 5th of February. For tickets and more information, head to fringeworld.com.au
Kate Salinger is a proud PFLAG+ Perth Mum, with a once upon a time background in dramatic arts. Kate enjoys writing and photography and active resistance of oppression. 
---

You can support our work by subscribing to our Patreon
or contributing to our GoFundMe campaign.