Review | Josh Glanc: Karma Karma Karma Karma Karma Chamedian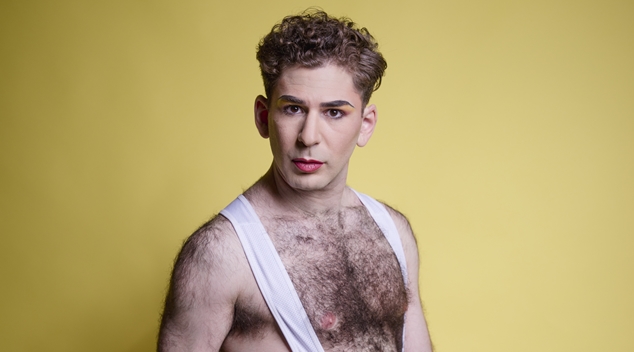 Josh Glanc: Karma Karma Karma Karma Karma Chamedian | The Gold Digger
til 5th Feb | ★ ★ ★ ★ 
Josh Glanc knows how to make an entrance. While many comedians will start a show by asking the audience about themselves or talking about their hotel, Glanc was more interested in seeing whether the audience was ready to create his 4-piece introduction band.
As the winner of the Best Comedy at Fringe World in 2017 Glanc definitely had a reputation to live up to. For the uninitiated, Glanc is a difficult comedian to describe. As he tells us himself, he is not a stand-up comedian but he promises instead a series of characters and sketches that are 'loosely' tied together. His style straddles somewhere between traditional comedy and absurdism but makes sure not to alienate the audience in its premises and execution.
There were some incredible moments in this show. Some sketches, especially those involving raw fish, banana smoothies and Wil Anderson, will go down as some of the best conceptualised and performed comedy I have ever seen. The calibre of his ideas and his ability to use perfectly executed sound cues made for brilliant pieces of comedy.
Other parts of this show, while having great premises, needed an edit or a stronger punchline to fully carry the concept of the joke. I also would have liked the show to have a stronger conclusion. While very early on Glanc addresses that there is nothing tying together the sketches, given how strongly he starts the show it would have been nice to end on a similar energy.
Despite this, there was never a part of this show that I wasn't having fun. Glanc has incredible presence on stage and the movement and vocal skills to back his ideas. He dealt with lighting faults expertly and was able to think fast when interacting with the audience.
This is a fantastic piece of work from someone who is very clearly going to be one of the big names in comedy very soon. If you aren't afraid of something a little more out there and are looking for some solid fun this is definitely a show to put on your list.
Josh Glanc: Karma Karma Karma Karma Karma Chamedian is at the Gold Digger until Tuesday 5th February. Tickets and more information available from fringeworld.com.au
Charlotte Glance