Review | Madiba – The Musical celebrates the birth of a Rainbow Nation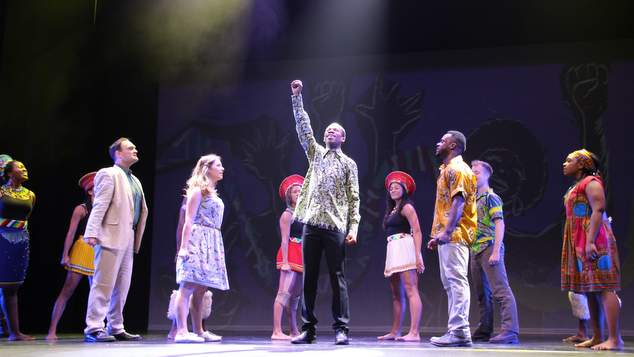 Madiba – The Musical | Crown Theatre | til Jan 12 | ★ ★ ★ ★ 
When I think of musicals my mind conjures images of witches defying gravity, East German genderqueer punks or lion cubs who just can't wait to be king – so the real life story of political figure Nelson Mandela seemed like an odd choice for a piece of musical theatre.
Jean-Pierre Hadida's Madiba – The Musical takes the incredible story of the South African revolutionary-cum-President and condenses it into a poignant and empowering celebration through song, dance, storytelling and colour.
The story begins in the 1950s, where a young Mandela served as a prominent Johannesburg lawyer listening to the cries of his people oppressed by European invaders. The audience is taken through landmark moments in Mandela's life from his beginnings as a revolutionary, to his decades in prison, all the way to his eventual release and rise to Presidency in the 1990s.
Madiba's story is complemented and framed by the stories of Sam Onotou (Tim 'Timomatic' Omaji), a dedicated follower of Mandela's message, his partner Sandy Xulu (Tarisai Vushe), and her brother William Xulu (Barry Conrad) – an aspiring artist who draws only with dark charcoals and negative space. Sandy also serves as housekeeper to high-ranking European Peter van Leden (Blake Erikson) and his daughter Helena (Madeline Perrone), who live more-than-comfortably under the regime of Apartheid.
The tale is propelled through the decades by a narrator (David Denis). Though this is certainly a necessary device in a story the spans almost 50 years, the narrator punctuates each delivery with break dancing that was a little distracting while he explained essential milestones in Mandela's journey.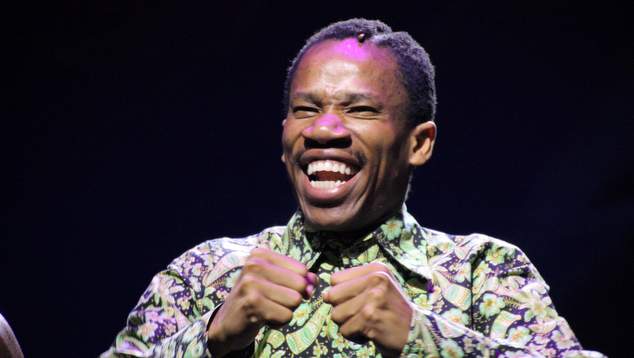 Perci Moeketsi, equipped with a pitch-perfect imitation of Mandela's singular voice, appears at key points during the story and delivers lines with the cool gravitas that Mandela was known for during his years of activism and leadership, while Ruva Ngwenya as Winnie Mandela is incredible both as Mandela's staunch second wife, and brings the house down each time she breaks into song.
Each of the other characters bring a human aspect to the story, shining a spotlight on the individual issues faced by South Africans of colour during the Apartheid years. Sandy is torn between her desire to rise up with her people and keeping her brother safe from the authorities, Sam struggles to understand his idol's pacifist approach to revolution, while Will and Helena fight their illegal love under racist laws.
In a musical full of rich storytelling and great moments in history, Will and Helena's love story seems almost tacked on. A painfully obvious metaphor for unity amidst a very real story of struggle. I caught some audible boos from the crowd when Helena smeared a swatch of charcoal on her face, before launching into a romantic number with Will about the colour of their skin.
Besides that one cringe-worthy moment however, the music of Madiba is full of life. The opening number brought an exciting flurry of colour and dance, while Soweto was a thrilling war cry for the oppressed that had me excited to see what came next. Real highlights also include the introduction of Winnie, belting out the phrase 'I am the wife of Nelson Mandela', or Sam and Will trying to out-sing each other, much to the audience's delight.
The politics and pain of Mandela's long life may have seemed like a strange story to tell to music, but the song and dance of Madiba was a wonderful celebration of triumph over oppression. Madiba – The Musical is a brilliant ode to an incredible leader, an exemplary human being, and his dream of a rainbow nation.
Madiba – The Musical will be at Crown Theatre until Saturday 12th January. Tickets and more information available from crownperth.com.au
Leigh Andrew Hill