Review: Molière's Tartuffe is unholy, depraved and totally hilarious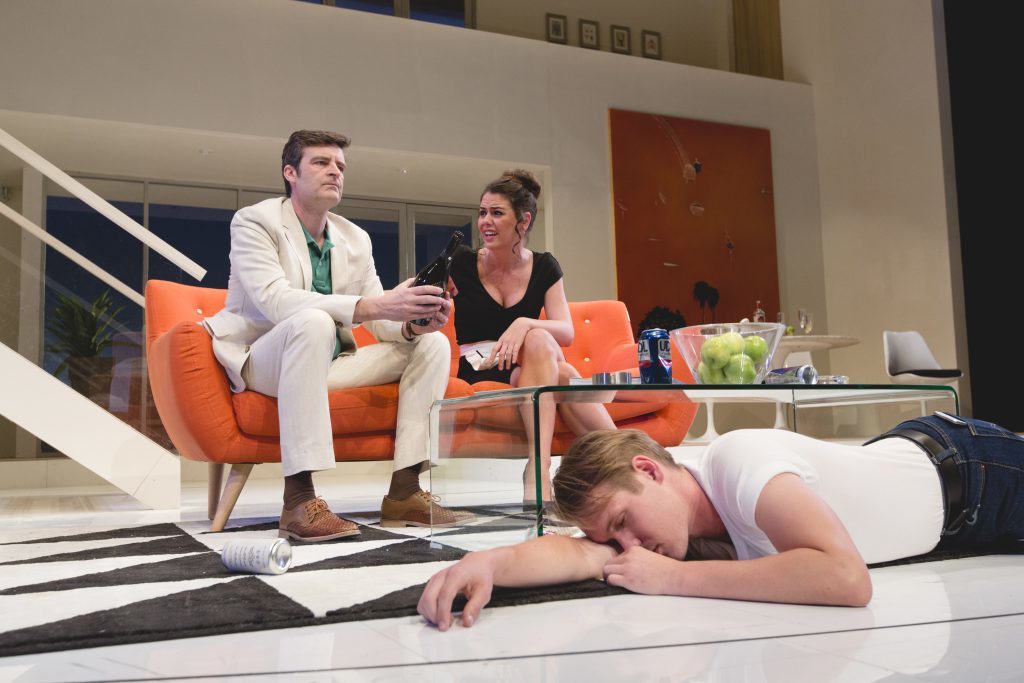 Tartuffe | Heath Ledger Theatre | Until Nov 5 | ★ ★ ★ ★ 1/2
When I was in high school, I remember visiting a rival drama department to watch another class perform. The troupe had re-imagined Shakespeare as a contemporary piece, which featured an inexplicable rap battle / break dancing competition during the climax of A Midsummer Night's Dream. Whenever I hear a play has been re-imagined or modernised, I have violent flashbacks to Titania spinning on her head spitting rhymes about being the Queen of the Faeries and a cynicism takes hold. So when Black Swan State Theatre Company's staging of Molière's 17th Century farce Tartuffe opened with an R&B remix of a classical score, I was a touch skeptical – but the concern soon melted away as the dialogue began.
BSSTC, in collaboration with Queensland Theatre, have set Justin Fleming's contemporary version of Moliere's classic comedy in a hyper-modern McMansion which would sit comfortably in Perth's western suburbs. The ensemble cast form a dysfunctional family whose father, Orgon (Steve Turner), has become enamoured by the holy man Tartuffe (Darren Gilshenan), who his family despise. Despite warnings from family and staff of Tartuffe's deception, Orgon is blinded by a strange affection for the man – driving his family to great lengths to expose Tartuffe's true ambitions.
The dialogue is delivered throughout the performance in rhyming couplets, which I imagined would be a challenge at first but some clever wordplay and thick Australian accents dulled the harshness of the rigid speaking style. Emily Weir, performing as the maid Dorine, was an absolute show-stealer – cultivating an accent straight out of Fountain Lakes (the home of Kath & Kim) which gave her cheeky lines and sensual characterisation an extra comedic kick. A very impressive feat for the actor's company debut.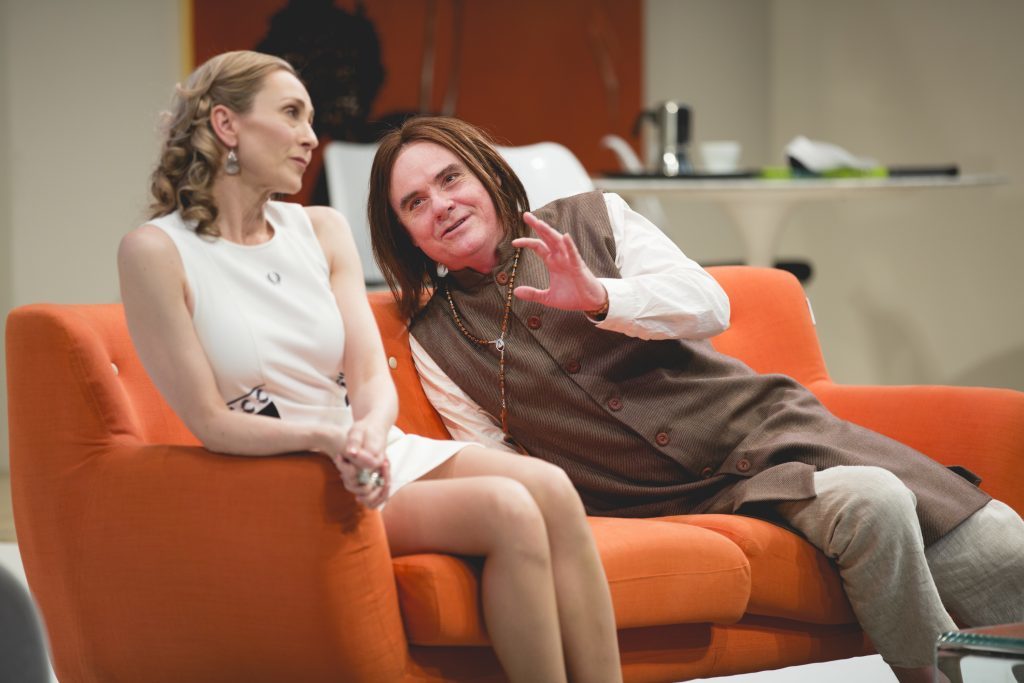 The audience does not meet the titular character until about halfway through the play, and his mere appearance elicited giggled from the audience. By the end of the show, viewers were literally screaming with laughter at the fallen priests antics and his fabulous wig.
Tartuffe is an incredible example of how classic theatre can be re-imagined successfully for the contemporary audience. Loaded with hilarious wordplay, double entendre, abhorrent characters and visual gags that wouldn't be out of place in Mitchell Hurwitz' cult TV hit Arrested Development, Fleming's version of the centuries-old text was an absolute joy to watch from beginning to end.
Leigh Hill
Images:- Daniel James Grant
Moliere's Tartuffe (The Hypocrite) will be at Heath Ledger Theatre until November 6th. Tickets available from BSSTC.com.au