Review | Nakhane danced, flirted, and delivered at Perth show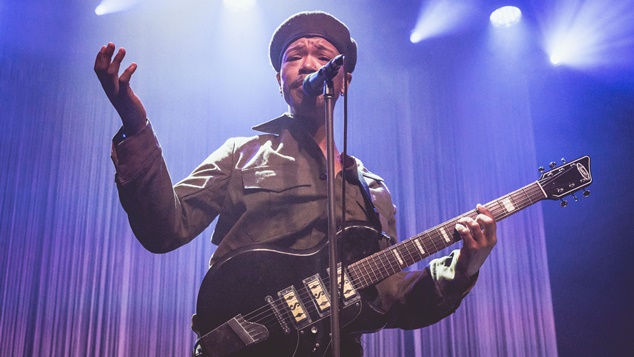 Nakhane | The Rechabite | 5th March | ★ ★ ★ ★ ★
South African musician Nakhane arrived on stage at The Rechabite dressed in army gear; camouflage trousers, green military jacket and beret, paired with aviator sunglasses. The stage was filled with several laptops, microphones, guitars and drum kits. Their offsider took to one of the drum kits, similarly, dressed in black with a beret.
They soon launched into the fast paced Tell Me Your Politik, the first single from their new album Bastard Jargon that will be released later this month. Moving around the stage they showed off their dance moves and the party was underway.
As we moved into the second song the aviator glasses were discarded and Nakhane moved from the keyboard, picking up a guitar showing that they are a multi-instrumentalist as well as showcasing a powerful voice.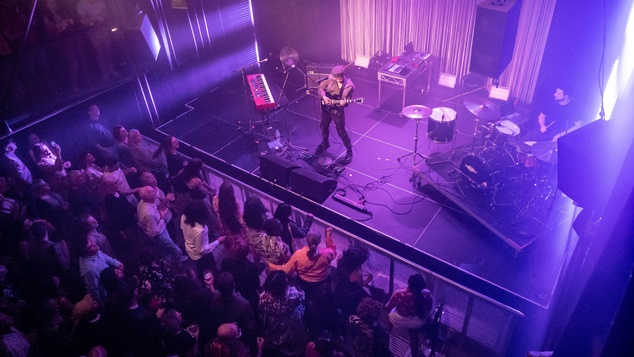 The set comprised work from across their career including Interloper and In the Dark Room alongside new songs like Standing in our Way and You've Got Me Living Again. 
In between the songs Nakhane delivered comical and flirtatious banter with the crowd, sharing sex stories, jokes and insights into their creative process.
Things turned up a notch with crowd favourite New Brighton, driven by its uplifting guitar riff and soaring vocals. During their many chats with the audience Nakhane shared that they'd come across the phrase Bastard Jargon many years ago while studying linguistics and kept in their back pocket to use creatively one day.
My Ma Was Good, the ode to the woman who raised them was one of the show's many highlights, and another single from the upcoming album Do You Well saw the performer move between keyboards, guitar and additional drums.
By the end of the show Nakhane had stripped down to just a singlet and confessed that they'd been nervous before heading out on stage, but now having had such a good time didn't want to leave.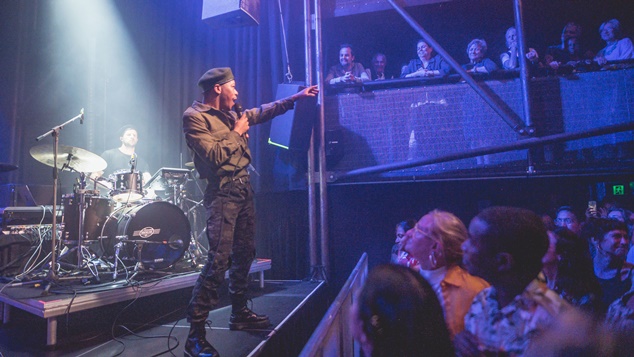 For a climax they chose not one of their songs, but a cover of Adamski's Killer, a song that introduced the world to Seal. It continued the dance party feel of the show and once again allowed the singer to showcase their powerful vocals.
For the interval Nakhane appeared on stage alone and sang without accompaniment. Their stunning voice punctuating the silence as the audience stood mesmerised.
They paid tribute to two queer heroes, first singing George Michael's debut solo single A Different Corner and then Who Wants to Live Forever a tune by Queen and front man Freddie Mercury. Nakhane sharing that they'd heard the song in their hotel earlier than morning. Finally the show came to a beautiful conclusion with a song from African legend Mirriam Makeba.   
We'd danced, we'd been seduced, we stood in awe.   
Graeme Watson, images Mark Francesca 

---

You can support our work by subscribing to our Patreon
or contributing to our GoFundMe campaign.