Review | Netflix's Sense8 is the queer TV we need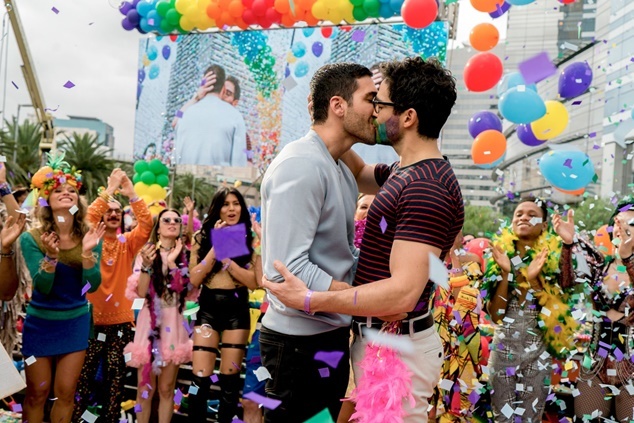 If you want to see queer themed television that captures moments of exquisite sadness, heart breaking beauty, with heart pounding action and loin tingling sexuality Season 2 of Sense8 delivers this wrapped in the dazzling signature style the of the Wachowskis, the transgender siblings that brought The Matrix trilogy to life.
With a diverse ensemble cast of that includes queer and transgender characters in lead roles with fully realised romantic lives this is truly groundbreaking and is absolutely the queer television event of the year.
It was one of the most talked about shows of last year. To summarise a show that is very hard to place in any one category it's a metaphysical, psychological, mind bending erotically charged thriller about 8 'sensates' who are telepathically linked together from all parts of the world.
When a mysterious organisation perceives their abilities as a threat and begins to hunt them down with the intent of destroying them, the hypnotic race around the globe in the quest for survival that began in season one carries on here in spectacular fashion as the lives of the sensates intertwine and the conspiracies and mysterious assailants mount up one by one.
Without giving away any of the many complicated (and sometimes confusing) plot points this season steps up it game in terms of action, style and queer themed storylines as well as the level of production values which are unmatched by any other television show.
Streaming on Netflix this is a highly addictive ride and one that is definitely a candidate for binge watching so you might to set aside a weekend for this one. I watched all 11 episodes in one very long but very satisfying night.
Impossible to stop watching.
Sense8 is currently streaming on Netflix.
Clinton Little