Review | Vampire comedy 'Renfield' delivers bloody good laughs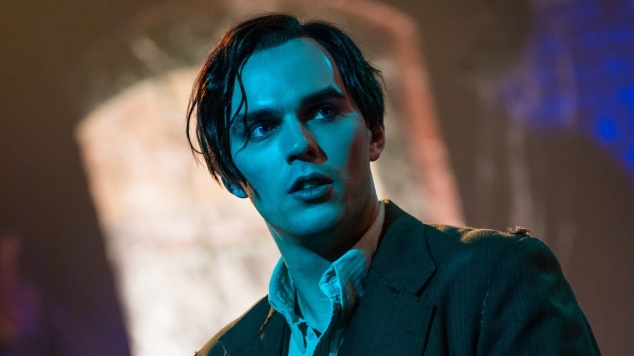 Renfield | Dir: Chris McKay | ★ ★ ★ ★
This irreverent comedy/horror is a modern take on the Dracula story, with Nicolas Cage (who first sunk his teeth into the Prince of Darkness role in the 1988 black comedy Vampire's Kiss) excelling as the immortal with an insatiable thirst for human blood – preferably from pure sources like happy couples, nuns or a busload of cheer leaders.
The tale is told from the point of view of Dracula's loyal but tortured servant Robert Montagu Renfield (Nicholas Hoult). Renfield stumbles into a support group helping people escape from toxic codependent relationships, and this supplies much of the humour as he receives advice on how the deal with his narcissistic boss.
Set in present day New Orleans, an abandoned hospital becomes Dracula's lair while he recovers his full strength after yet another battle with the powers of good. While Renfield tries his best to rid the world of some bad-asses with the aid of superpowers gained after munching on bugs, the demonic Dracula wants his next goal to be world domination … and is not impressed by the quality of the corpses Renfield is bringing him.
Things get complicated when expletive-shouting police officer Rebecca Quincy (Awkwafina) saves Renfield's life after he saves hers. Quincy seems to be the only police officer who has not given her allegiance to mafia boss Bellafrancesca Lobo (Shohreh Aghdashloo) and her hothead son Teddy (Ben Schwartz) who also get drawn into the fray.
This film is not for the faint-hearted. People begin to lose their heads and arms (that are used as weapons) as the gore fest increases dramatically and comically. By the end of the film, the set is dripping in blood, even though the main characters seem to have escaped being covered.
That is because, even though the film provides a bloody good laugh, at its core is Renfield's warm-hearted recovery tale of escaping from the victim role, no longer tolerating abuse and feeling that he deserves happiness.
Lezly Herbert
---

You can support our work by subscribing to our Patreon
or contributing to our GoFundMe campaign.