Review | 'Wonder Woman' is filled with humour and emotion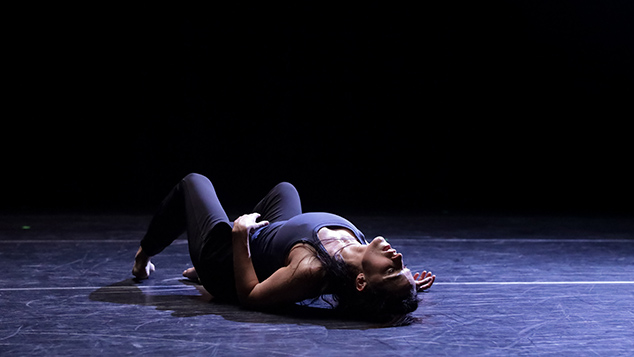 Wonder Woman | State Theatre Centre | Until 31st August | ★ ★ ★ ★ 
If there was an award for best entrance of the year Laura Boynes would have it in the bag, and she'd probably be able to pick up the best costume gong at the same time.
The dancer's one-woman work has an impressive beginning. The audience are guided not into their usual seats at the Health Ledger Theatre, instead they are taken through a side door and on to the stage, a row of seats in a horse-shoe formation greet them. When the performance starts, the curtain rises and everything is flipped around, the auditorium is the stage. Far off in the distance is an oddly shaped figure, familiar music from classical ballet plays, and this bizarre character winds their way to the stage in comical style.
It's a perspective that most of us have never seen before, a few years ago the Victorian theatre company Back to Back Theatre presented their production Lady Eats Apple from a similar viewpoint. By placing the audience in usual surroundings Boynes snaps the audience out of expectations, breaking down the barrier between performers and viewers, the technique creating an intimate setting.
Once upon the stage we can see that Boynes is dressed in an outrageous coat that looks like it's been fashioned out of a sleeping bag – I immediately want one. Shedding the elaborate outerwear Boynes returns in far more appropriate dance attire, and begins a spoken word performance than is full of humour and insight.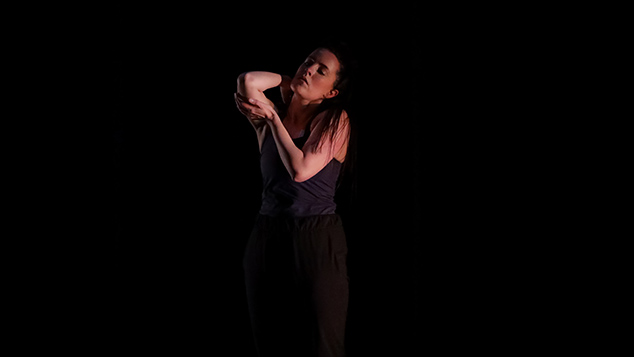 The first of two pieces Boynes commissioned from this solo work is from choreographer Julie-Anne Long is titled To Be Honest: a girl's own collection of unconfirmed tales. In it we see a collections of stories from women shared in a combination of dance and spoken word performance. It's refreshing to see the inclusion of spoken word in a dance piece, too often the unwritten rule that dancers must never speak is observed.
Several tales and shared, the juxtaposition of similar elements creates an interesting point of comparison, are the tales from Boynes own life, or are they sourced from other people? You find yourself wondering which of the identities being described applies to the performer before us, maybe none of them, but it also dawns on me how easy it is to apply a story to a person standing in front of you. As Boynes morphs through multiple characters I wonder if we ever know who anybody really is.
The second piece from choreographer Adelina Larsson titled Rite II: Solo is a far more abstract work and widely open to interpretation about what it's underlying message is. The movements is tortured, convulsing and twitching. The soundtrack is filled with occasional churlish screams and calls, it's uncomfortable viewing that puts you on edge. Through the work the performers claps, at times the sound echoing back through the theatre highlighting a loneliness and  emptiness of being on stage.
Across the two works Boynes is a captivating performer whose stage presence easily holds an audiences attention. The choreography from Long and Larsson is distinctly different in tone, style and delivery and their combined effect is greater that their individual parts, light hearted comedy doused out by a darker and more foreboding work.
Wonder Woman is at the State Theatre Centre until 30th August, tickets available via Perth Theatre Trust.
Graeme Watson, images Emma Fishwick
---